Testosterone Replacement Therapy Clinic in Santa Rosa, CA
---
Get your drive back with our hormone replacement therapy
Santa Rosa, CA
Testosterone Replacement Therapy Clinic
Address: 300 B Street, Santa Rosa, CA 95401
Clinic Hours: M-F 6:00 am - 5:00 pm
Phone: (707) 868-0790
Back to Locations
Testosterone Replacement Therapy Clinic in Santa Rosa, CA
---
Although rarely discussed, low testosterone is one of the most common health issues facing older men in the modern era. As they reach their 30s and 40s, men's testosterone levels begin to decline by 1% yearly, causing their bodies to experience unsettling and unwanted physical changes. The testosterone deficiency will eventually lead to various adverse symptoms, including reduced sex drive, muscle weakness, rapid weight gain, joint inflammation, weak bone density, poor sexual performance, and impaired cognitive function. If left untreated, these symptoms can progress to more serious medical conditions such as osteoporosis, diabetes, cardiovascular disease, accelerated sarcopenia, and erectile dysfunction.
However, there is a way for men to treat their low testosterone and alleviate their related symptoms. With male hormone replacement therapy, men can utilize specific hormonal medications to introduce more hormones into their bodies and raise their hormone levels to optimized standards. By using the concept of HRT, men can undergo testosterone replacement therapy (TRT) to add more testosterone to their pre-existing testosterone levels to replenish and boost their low testosterone. As a result, men can significantly improve their Low T symptoms and restore their vitality as they experience several physical improvements such as:
Improved muscle strength
Increased libido
Lean muscle growth
Stronger bone density
Raised energy levels
Thanks to the fantastic benefits of testosterone replacement therapy, men can restore their normal physical function, renew their youthful vitality, and discover a new lease on the second halves of their lives.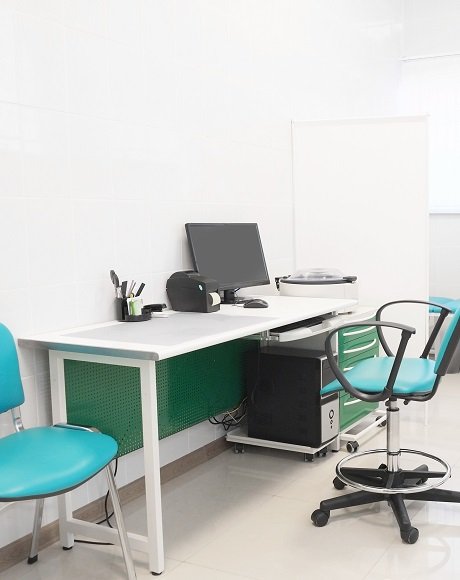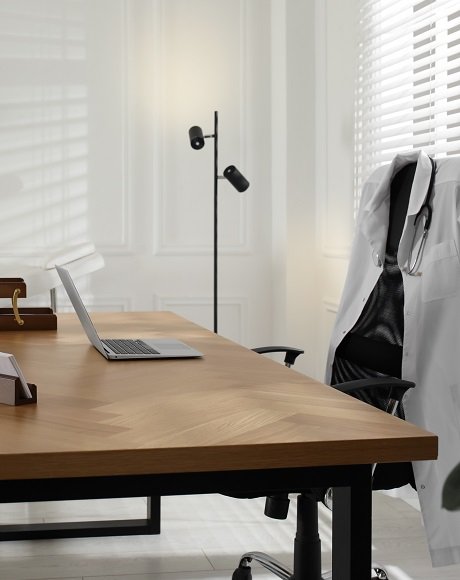 Welcome to Renew Vitality
---
How Much is the Cost of Testosterone Replacement Therapy in Santa Rosa, CA?
Due to each patient's unique physiology and individual response to treatment, the average cost of testosterone replacement therapy will vary depending on the nature of each case. In order to accurately address your symptoms, the staff at the Renew Vitality Clinic in Santa Rosa, CA, will need to review your medical history thoroughly and perform a physical evaluation to diagnose the underlying cause of your low testosterone.
Depending on the results of your initial assessment, a Renew Vitality physician will provide you with a customized treatment plan designed to accommodate your body's specific needs and help you address your issues with low testosterone. After you receive your treatment plan, our office will provide an itemized expense report based on your prescribed medication, the dosage level, and the timeframe required to achieve results. Once you have reviewed everything, we can discuss your available payment options so you can begin planning your budget before starting TRT therapy.
How Do I Find A Men's Health Clinic Near Me?
Having trouble finding a men's health clinic near your home? Try expanding your search on Google. Simply type in keywords such as, 'Renew Vitality" or " men's hormone therapy " along with your city and state to help Google provide search results for our nearest hormone replacement therapy clinics in your area.
At the Renew Vitality Testosterone Clinic in Santa Rosa, CA, we specialize in safe hormone replacement therapy for men struggling with hormone imbalances such as low testosterone. Our Low T clinic combines hormonal treatments with exercise and diet regimens to help men raise their testosterone levels and alleviate their age-related symptoms. With our effective TRT plans, we can help men achieve healthier lifestyles so they can improve and optimize their overall health.
What Treatment Benefits Can I Expect From Renew Vitality in Santa Rosa, CA?
Personalized treatment
At Renew Vitality in Santa Rosa, CA, we thoroughly study your physiology and medical history to customize a treatment plan that can suit your needs and help you achieve your goals. As such, we also offer a range of TRT options so that you can choose a form of administration that's comfortable for you. And because physical training and healthy eating habits help to optimize HRT, our wellness experts will also work with your physician to study your current physical capabilities, so they can customize a comfortable exercise and diet program that you can enjoy to maximize your treatment and achieve the best results.
Convenient locations
We understand that finding a men's health clinic specializing in hormone replacement therapy near your home can be difficult. So, in addition to our office in Santa Rosa, CA, Renew Vitality also has over ten locations in the state of California alone, making it easier to find one of our Low T clinics within your vicinity. In addition, our Santa Rosa office is open early in the morning and won't close until late in the evening, so you can always schedule an appointment before or after work to fit into your busy schedule. Renew Vitality also has over 50 locations nationwide, so if you need to travel or decide to move to another state, our network of physicians can track your progress and provide you with treatment even when you've changed addresses.
Experienced Team of Professionals
All of our physicians are licensed and certified members of the medical community who are well-trained in anti-aging medicine and hormone replacement therapy. With their combined knowledge spanning decades of medical experience, our Renew Vitality team of experts can efficiently guide you through an effective individualized treatment plan to help change your lifestyle and optimize your overall health. In addition, if you have any questions or concerns about hormone replacement therapy, our support team is ready to provide you with any answers or helpful tips to further aid you before, during, and after treatment.
---
Anthony Parasole
3 days ago
It's been a great experience working with Dr. Marshall and Josh and the Renew team. I wasn't feeling well and did research for treating my low testosterone the team walked me thru the process of bloodwork and doctor visit within a few days the process was complete and started treating my prescription I feel much better and they've been really great with answering any question throughout the process!

Tj Campion
week ago
I have been so happy with this company. The results in my fitness, happiness and all around life have been amazing. Great customer service, easy to do and at a fair price...

Jon Johnnidis
2 months ago
Experienced professionals for support, great product and excellent service. Energy levels and overall body comp positive results came quickly and remained. Highly recommend.

Thomas O'Rourke
3 months ago
Nice and easy. I decided to use both services, the testosterone and sermorelin treatments. The biggest improvement I see so far is the recovery time between workouts. I am less sore and have seemly endless energy. Only a few months in, but so far, so great

G Long
4 months ago
The team at Renew Vitality is amazing. I have worked with multiple doctors both in the UK and State Side, this group represents what I consider to be best in class. I have nothing but praise for Dr. Marshall. I am a guy on the go and I will tell you that Nick on their team takes phenomenal care of me, it's like having my own personal concierge service 24/7. My only feedback would be....Don't ever lose Nick or I will have to go wherever he does. Thanks again!