Testosterone Replacement Therapy Clinic in Nashua, NH
---
Get your drive back with our hormone replacement therapy
Nashua, NH
Testosterone Replacement Therapy Clinic
Address: Nashua, NH 03060
Clinic Hours: M-F 9:00 am - 8:00 pm
Phone: (603) 607-7295
Back to Locations
Testosterone Replacement Therapy Clinic in Nashua, NH
---
Your health has never been more important than when you're in your 30s. As your body continues to age, it becomes more vulnerable after the stress of wear and tear of your 20s, making it easier to develop various age-related medical conditions. So, naturally, it is important for you to have your body regularly checked and tested to make sure that it continues to work at optimal efficiency as you reach middle age. Of course, that means you will need to start thinking about taking prostate exams and colonoscopies as preventative measures against the more common age-related issues such as prostate and colon cancer. But in addition to those exams, it's also good to check your testosterone levels to make sure that you're not on the verge of suffering from low testosterone.
Typically, as men reach their 30s, it is natural for their testosterone levels to decline at a gradual rate of 1% every year. Although this is a normal part of the aging process, there are times when this slight decrease can suddenly take a sharp dive, causing your testosterone to drop dangerously below the normal parameters for your age, leading to a hormone imbalance commonly referred to as low testosterone.
As a result, low testosterone can cause men to exhibit a variety of unwanted debilitating symptoms that can affect their overall health, including decreased muscle mass, low sex drive, constant fatigue, sudden weight gain, joint inflammation, thinner bone density, impaired cognitive function, and sudden mood changes such as irritability, anxiety, depression. If left untreated, low testosterone symptoms can lead to the development of more serious health conditions such as accelerated sarcopenia, diabetes, cardiovascular disease, obesity, erectile dysfunction, and osteoporosis. And to make matters worse, the mood changes you experience from low testosterone– such as depression and anxiety- can also affect your social interactions, adding more stress and causing your more serious medical conditions to worsen, which can eventually shorten your lifespan.
To avoid these issues, it is essential to check your testosterone levels and receive the appropriate treatment to address any possible Low T symptoms. At the men's health Renew Vitality Clinic in Nashua, NH, our staff of experienced medical professionals can provide accurate testosterone testing and male hormone replacement therapy (HRT) to help you effectively diagnose and combat issues with low testosterone. With HRT, we can offer men hormone medications that can provide the additional hormones needed to boost their hormone levels back into balance.
Through this innovative process, we can create a comprehensive testosterone replacement therapy (TRT) program to help men replenish and boost their testosterone levels to their normal parameters. As a result, men are able to enjoy several improvements to their physical health, including increased muscle mass, enhanced sexual desire, stronger bone density, reduced body fat, and improved brain function. After undergoing TRT from Renew Vitality, men can restore their energy and regain their physical capabilities as they optimize and improve their overall health.
So, if you're striving to remain healthy and active as you get older, don't wait until it's too late to check your testosterone levels. Contact the Renew Vitality Clinic in New Hampshire at (603) 607-7295 to schedule an appointment to meet with our staff so we can help you maintain your testosterone levels and avoid potential issues with low testosterone.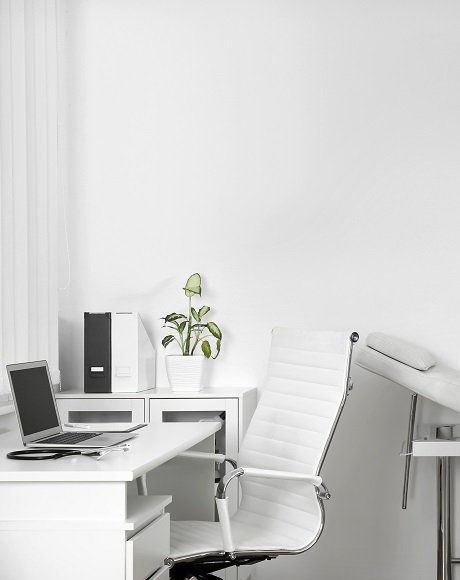 Welcome to Renew Vitality
---
How Much is the Cost of Testosterone Replacement Therapy in Nashua, NH?
Since every patient has a unique physiology and distinct biological traits that may require special accommodations during treatment, the average cost of testosterone replacement therapy will vary depending on the nature of the case. For our staff to provide you with an accurate estimate of your treatment cost, you will first need to schedule an initial consultation with one of our physicians at the Renew Vitality Clinic in Nashua, NH.
During your initial visit to our facility, A Renew Vitality physician will review your medical history and conduct a physical examination to understand how your body works. They will also request diagnostic testing – such as lab and blood work – to help assess the cause of your Low T symptoms. Based on your physical evaluation and subsequent test results, your physician will make a final diagnosis and create a treatment plan tailored to match your body's biological needs and address your particular issue with testosterone balance.
Once you've received your treatment plan, our staff will provide a report based on the type of medication used, the dosage level, and the length of time required for your body to achieve results. After you've reviewed the estimated cost of your treatment plan, we will discuss your available payment options so you can begin planning and managing your budget before starting TRT therapy.
At the Renew Vitality Testosterone Clinic in Nashua, NH, we specialize in comprehensive hormone replacement therapy for men with hormone imbalance. Our staff of hormone specialists integrates safe hormonal medications and personalized wellness plans to create effective testosterone replacement therapy that can help men optimize their health. Contact us at (603) 607-7295 to schedule an appointment with one of our physicians in New Hampshire to learn more about possible treatment options for your low testosterone.
What Treatment Benefits Can I Expect From The Renew Vitality Clinic in Nashua, NH?
Personalized Treatment
Every man that walks through the doors of the Renew Vitality Clinic in Nashua, NH, typically has unique hormone-related issues and different reasons for needing HRT. So our staff makes sure to thoroughly study your physiology and accurately diagnose the cause of your symptoms so they can create a personalized treatment plan that accommodates your body's biological needs and focuses on your distinct type of hormone imbalance. With that in mind, we offer various forms of HRT, such as Sermorelin, Trimix, HGH, and testosterone treatments to help treat multiple hormone-related issues such as growth hormone deficiency, sexual dysfunction, and low testosterone.
We find that HRT works best when it's paired with regular exercise and healthy eating habits. Still, we also understand that changing your typical lifestyle routine can be difficult when struggling with symptoms of hormone imbalance. But don't worry; we can help with that. Our wellness experts will study your current physical capabilities, consider your personal food preferences, and work with your physician to create a manageable fitness and dietary regimen that will help you maximize your treatment and achieve the best results.
Convenient Locations
We understand that it can be difficult to find the time to meet with physicians as you deal with the other demanding aspects of your daily life. That's why the Renew Vitality Clinic in Nashua, NH, is open from 9 am to 8 pm, providing patients with the convenience of scheduling their appointments for early in the morning or late in the evening. Whether you need to meet with our physicians before you start the day or after you've finished the work shift later in the afternoon, we can accommodate a time frame that works for you.
Our mission is to ensure that every New Hampshire resident can find a Low T clinic reasonably close to their locale. So, in addition to our office in Nashua, Renew Vitality has also established locations in Bedford, Manchester, and Portsmouth to ensure that you can find accessible men's hormone therapy near your home.
Experienced Team of Professionals
HRT is an innovative process that requires careful monitoring and planning from seasoned veterans who can expertly guide you through treatment. At the Renew Vitality Clinic in Nashua, NH, our physicians, nurse practitioners, and wellness experts are licensed and certified in hormone replacement therapy with years of experience administering anti-aging and regenerative medicine. Using their combined expertise, they can provide knowledgeable recommendations to help guide you through therapy so your body can effectively respond to treatment and achieve results. And if you're unable to reach your Renew Vitality physician for any reason, you can always contact our friendly support staff. Our knowledgeable response team can handle any questions or concerns you may have regarding treatment and will provide you with an answer to your query within 24 hours.
---
Anthony Parasole
3 days ago
It's been a great experience working with Dr. Marshall and Josh and the Renew team. I wasn't feeling well and did research for treating my low testosterone the team walked me thru the process of bloodwork and doctor visit within a few days the process was complete and started treating my prescription I feel much better and they've been really great with answering any question throughout the process!

Tj Campion
week ago
I have been so happy with this company. The results in my fitness, happiness and all around life have been amazing. Great customer service, easy to do and at a fair price...

Jon Johnnidis
2 months ago
Experienced professionals for support, great product and excellent service. Energy levels and overall body comp positive results came quickly and remained. Highly recommend.

Thomas O'Rourke
3 months ago
Nice and easy. I decided to use both services, the testosterone and sermorelin treatments. The biggest improvement I see so far is the recovery time between workouts. I am less sore and have seemly endless energy. Only a few months in, but so far, so great

G Long
4 months ago
The team at Renew Vitality is amazing. I have worked with multiple doctors both in the UK and State Side, this group represents what I consider to be best in class. I have nothing but praise for Dr. Marshall. I am a guy on the go and I will tell you that Nick on their team takes phenomenal care of me, it's like having my own personal concierge service 24/7. My only feedback would be....Don't ever lose Nick or I will have to go wherever he does. Thanks again!