Liraglutide for Weight Loss
Nowadays, when you think of prescription weight loss medication, the first thing that comes to mind are the popular Semaglutide-based weight loss drugs, Wegovy and Ozempic. Thanks to the promising weight loss results produced in clinical trials and for patients all over the country, Wegovy and Ozempic have quickly dominated the weight loss market, making it difficult for many patients to purchase the weight loss treatments due to worldwide supply shortages. In fact, Semaglutide has grown so popular as an easy weight loss solution that many people forget that there are other effective options at their disposal.
Of course, thanks to modern medicine, there are a variety of prescription weight loss treatments still available to patients struggling with weight management. However, if you're searching for a weight loss solution that can provide similar, if not better, benefits to those found in Wegovy and Ozempic, you may want to discuss receiving Liraglutide injections with your physician.
What Are Liraglutide Injections?
As the name suggests, a Liraglutide injection is an injectable weight loss medication primarily prescribed to help adults and children with Type 2 diabetes manage their blood sugar levels after other prescription medications, dietary changes, and increased physical activity are found to be ineffective for glucose management. However, injecting Liraglutide has also been shown to provide patients with several other health benefits aside from glycemic control. With Liraglutide, patients with pre-existing heart or blood vessel disease can reduce the potential risk of heart attacks and strokes. In addition, when combined with a reduced calorie diet and a consistent fitness routine, Liraglutide has been shown to provide promising weight loss results for overweight patients 12 years or older struggling with poor weight management or suffering from weight-related conditions such as obesity.
How Does Liraglutide Work?
Liraglutide belongs to a class of weight loss medications known as GLP-1 receptor agonists, which mimic the effects of the GLP incretin hormone naturally released inside the body during digestion. By activating the GLP-1 receptors in the central nervous system and the gastrointestinal tract that secrete the GLP hormone in response to food consumption, a Liraglutide injection sends signals to the brain to suppress appetite. It also slows down gastric emptying in the stomach, helping patients to curb their food cravings and feel more satisfied after meals, thus, allowing them to reduce their food intake. In addition, Liraglutide can help to stimulate sufficient insulin release from the pancreas when blood sugar levels have become too elevated, providing better glycemic control, which can also help to promote healthy weight loss.
Dulaglutide vs Liraglutide: What's the Difference?
Both Liraglutide and Dulaglutide are GLP- receptor agonist medications used to manage blood sugar levels as a treatment for Type 2 diabetes and are administered through injections. Dulaglutide, which is sold under the brand name Trulicity, is solely licensed as a Type 2 diabetes treatment and is yet to be approved for weight loss, whereas Liraglutide is officially approved as a treatment for both diabetes (Victoza) and weight management (Saxenda). One other key difference is that Dulaglutide is usually only administered once a week, while Liraglutide requires daily injections as a part of treatment.
How To Take and Typical Dosing
Liraglutide injections are provided in pre-filled 3 ml injector pens that are administered once a day for consistency and optimal efficiency. With the convenience of these injector pens, you can easily self-administer the medication at home and switch the dosage between 0.6 mg, 1.2 mg, 1.8 mg, 2.4 mg, and 3.0 mg to match your required prescription. However, always stick to the recommended dosage level for your prescribed treatment and never attempt to use a different dosage unless otherwise directed by your physician.
When self-administering a Liraglutide injection for weight loss, it is important to remember that the medication can lower your blood sugar levels. With that being the case, it is also imperative to consistently check your blood sugar before and after food consumption to ensure that your glucose levels remain at a healthy baseline as you continue administering your Liraglutide injections.
Once you receive your Liraglutide injector pens, store them in the refrigerator at 36ºF to 46ºF, ensuring they do not freeze until you're ready to use them. After you use an injection, you can store the remaining dosage in the refrigerator or at room temperature (anywhere from 59°F to 86°F) until your next injection. Always remember to remove needles from used pens before placing them back into storage to avoid accidental punctures and leakage. This can also help prevent air bubbles from forming inside the pen, which can cause an embolism if injected into the bloodstream. Any pens that are still in use should be thrown away after 30 days, even if there is a bit of medication left.
Before injection, always check the pens to see if the medicine inside has become cloudy, changed colors, or contains particles. If any of these issues occur, make sure to dispose of the medication immediately and use a new pen.
Once you've run down this checklist and are ready to inject, the next step is choosing the area for your injection site. Typically, the best places to administer your Liraglutide shots are under the skin of your stomach, thighs, or upper arms. As a precaution, you should regularly rotate between these areas to avoid redness, swelling, and itchiness at the injection site.
If you take insulin for Type 2 diabetes, you should avoid administering your insulin shots simultaneously and in the same area as your Liraglutide injections. Instead, allow for a few moments between shots and inject the respective medications in locations within a reasonable distance of each other to prevent any adverse reactions.
Depending on your medical history and the nature of your weight-related condition, your physician will determine the best dosage suitable to help you achieve weight loss. Typically, doctors will start new patients off with 0.6 mg to allow the body time to adjust to the medication before slowly increasing the dosage every week until you reach the maximum dose of 3 mg.
If you forget to take a dose, try to take it as soon as you remember. However, if the time frame is nearing the next scheduled dosage, you'll have to skip the missed dose and continue with your regular schedule to avoid double-dosing. Keep track of your dosage schedule, and if it's been three days since your last dose, consult with your physician about starting the injection process over with a lower dose so your body can once again readjust to the change and help you avoid experiencing any unwanted complications.
Possible Side Effects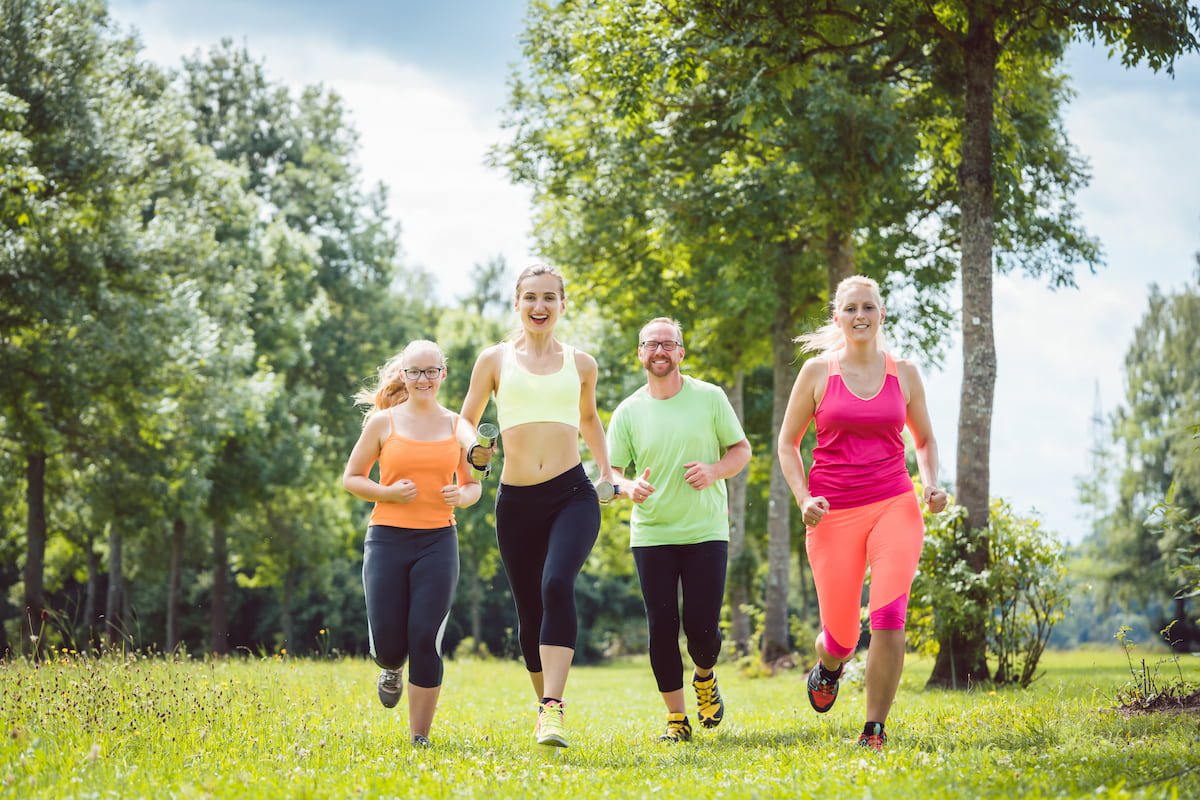 Like many medications, Liraglutide may cause various side effects. Since the medicine works to alter how your digestive system manages the breakdown of food in the stomach, the first few weeks of Liraglutide treatment can lead to common gastrointestinal side effects such as:
Nausea
Vomiting
Diarrhea
Constipation
Heartburn
Stomach cramps
In most cases, these side effects will usually subside as your body becomes used to the medication. However, as your body responds to the medication, Liraglutide may also cause other issues such as:
Fatigue
Headaches
Dizziness
Swelling of the eyes, mouth, and tongue
Muscle aches
Unexpected mood changes such as depression
Accelerated heartbeat
Difficulty breathing
Usually, patients that use Liraglutide will rarely experience more severe side effects. But depending on your medical history, the medication can cause or exacerbate other serious medical conditions, such as:
Gallbladder disease
Pancreatitis
Liver disease
Thyroid cancer
Kidney complications
Hypoglycemia
It is imperative to remember that Liraglutide is usually combined with other ingredients, so there are instances when the mixture may cause allergic reactions in some patients. Of course, if you are allergic to any of these ingredients, you must avoid using Liraglutide for weight loss. Adults with pre-existing thyroid cancer should also avoid using Liraglutide, as the medication can also worsen the condition and lead to the growth of additional thyroid tumors.
Women who are pregnant or breastfeeding should also avoid using Liraglutide as a weight-loss treatment. Using the medicine during pregnancy may harm the unborn baby inside the fetus and even cause congenital birth defects. Females who use Liraglutide after pregnancy can also run the risk of passing the medication into their breast milk during feeding, which can also negatively affect the newborn.
With all of these potential issues and the extra precautions that need to be taken with liraglutide, it is extremely important to disclose your medical history and discuss any possible life changes you may be experiencing with your physician before and during Liraglutide treatment. This knowledge can help them determine the best course of action going forward; whether they choose to continue monitoring your progress and adjust your dosage to accommodate potential health issues as you proceed with therapy or recommend avoiding treatment altogether. If, at any moment, your physician decides that Liraglutide may not work as a long-term treatment for you, they may offer other weight loss treatments, such as Semaglutide or Tirzepatide, to help you achieve your weight loss goals.
Don't wait, improve your life now.
Schedule a consultation today!
Find a Renew Vitality location near you and get a customized treatment plan to optimize low testosterone levels and transform life.
How Much Weight Can You Lose With Liraglutide?
Every patient's physiology is uniquely different, so weight loss results from Liraglutide can vary depending on the dosage level of your medication, the recommended exercise and dietary plan prescribed by your physician, and your body's overall response to treatment. However, during a 56-week controlled clinical trial, patients lost 5-10% of their body weight after being treated with the maximum dose (3.0 mg) of Liraglutide.
Can You Take Liraglutide Long-Term?
Yes. In most, if not all, cases, Liraglutide is usually safe and tolerable to use as a long-term weight loss treatment. In fact, studies have revealed that long-term use of Liraglutide can lead to continuously improved glycemic control and weight management, allowing patients to sustain healthy weight loss even after two years of treatment.
If you're struggling with weight-related conditions such as obesity, the healthcare professionals at Renew Vitality can help provide the perfect weight-loss solution for you. We integrate safe hormone medications such as Liraglutide with customized wellness plans to help patients lose excess body fat and sustain their weight loss, allowing them to regain their physical function and improve their overall health. Contact us at 1-866-942-3005 to schedule an appointment with one of our physicians and learn more about how our Liraglutide weight-loss injections can help you reach your weight-loss goals.
Our Advantages
Resource: