Testosterone Replacement Therapy Clinic in Hattiesburg, MS
---
Get your drive back with our hormone replacement therapy
Hattiesburg, MS
Testosterone Replacement Therapy Clinic
Address: 140 Mayfair Road, Hattiesburg, MS 39402
Clinic Hours: M-TH 9:00 am - 8:00 pm; F 9:00 am - 5:00 pm
Phone: (601) 768-8260
Back to Locations
Testosterone Replacement Therapy Clinic in Hattiesburg, MS
---
For many men, testosterone is typically an unseen force that helps to fuel their body's energy levels, appearance, and physical function. Unfortunately, because men are unable to see how testosterone works in their bodies, they usually forget about their testosterone as they continue through their daily routines. However, once men get older and transition into middle age, the unseen force that is testosterone becomes more noticeable in unsavory ways.
After men reach the age of 30, their testosterone levels will typically begin to decline, gradually decreasing at the rate of 1% every year as they get older. During this decrease, testosterone levels may drop below the normal standards for a man's age and cause them to exhibit several unwanted symptoms such as decreased muscle mass, rapid weight gain, low sex drive, weakened bone density, and joint inflammation.
If left untreated, these symptoms can lead to more serious medical complications such as accelerated sarcopenia, obesity, erectile dysfunction, osteoporosis, cardiovascular disease, and diabetes. The hormone imbalance can cause chemical changes in the brain that can lead to mood disorders such as irritability, depression, and anxiety, which can cause your health to worsen further and negatively affect social interactions with coworkers, friends, family, and loved ones.
Thankfully, there are treatments that can help men treat their low testosterone symptoms and avoid these potential issues. With male hormone replacement therapy (HRT) from Renew Vitality, men can receive hormone medications that provide additional hormones to help balance their hormone levels. We can create a testosterone replacement therapy (TRT) program through HRT to help men replenish and boost their testosterone levels to optimized standards. Thanks to TRT from Renew Vitality, men can regain their physical function and improve their overall health, allowing them to enjoy a longer and more fulfilling quality of life.
So don't wait until you get any older to optimize your health and extend your lifespan. Contact the Renew Vitality Testosterone Clinic in Hattiesburg, MS, at (601) 768-8260 to schedule an appointment with one of our physicians to learn more about our treatment options for your low testosterone today.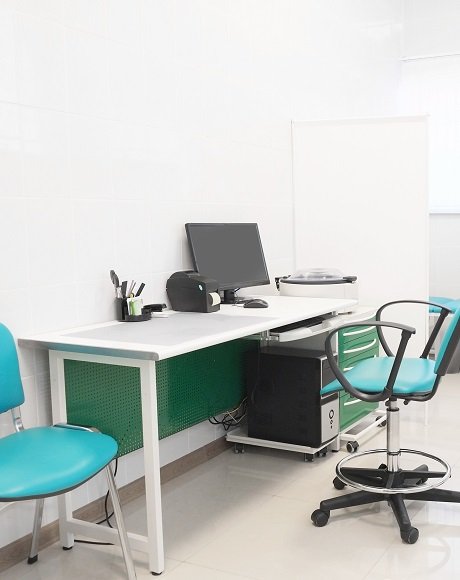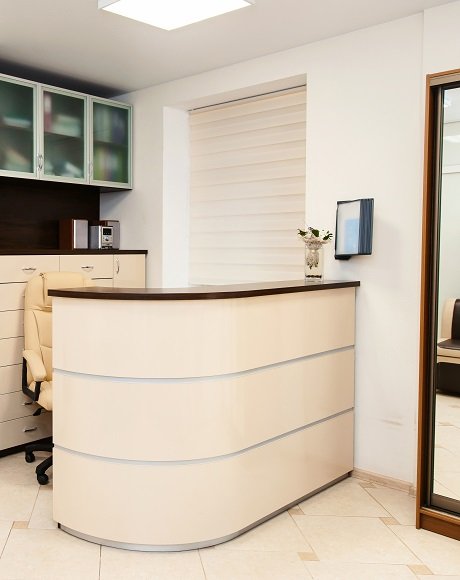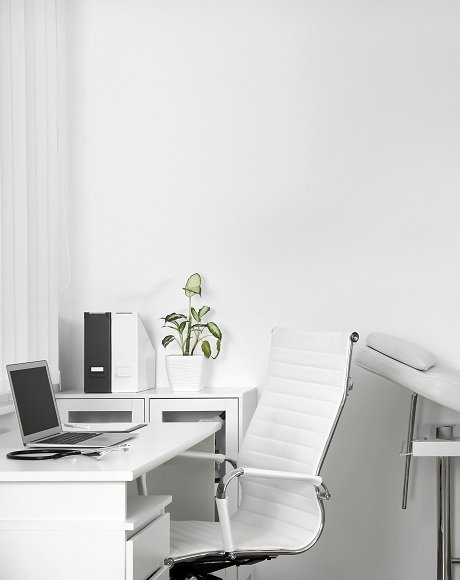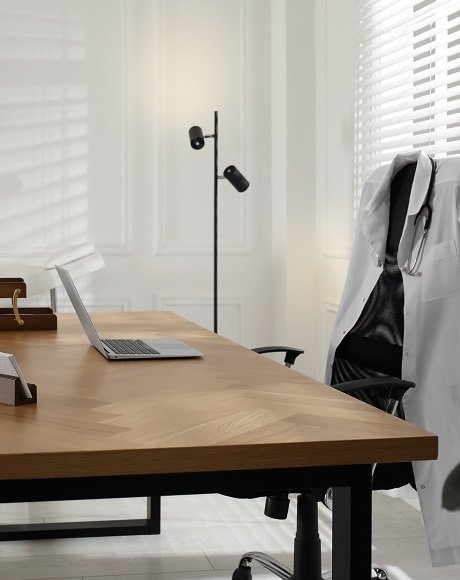 Welcome to Renew Vitality
---
How Much is the Cost of Testosterone Replacement Therapy in Hattiesburg, MS?
Since every man has a unique set of genetics and unique biological traits that will require special accommodations, the average cost of testosterone replacement therapy will vary depending on the nature of the case. For our staff to provide you with an accurate estimate of your potential treatment costs, you will first need to schedule an initial consultation with one of our physicians at the Renew Vitality Clinic in Hattiesburg, MS.
During your first visit to our facility, a Renew Vitality physician will thoroughly review your medical history and conduct a physical examination to get a better understanding of how your body works. The physician will also request diagnostic testing – such as lab and blood work – to assess the cause of your low T symptoms. Based on your examination and test results, your physician will provide a final diagnosis and create a treatment plan that can effectively treat your low testosterone and accommodate your body's biological needs.
Once you've received your treatment plan, our staff will provide a report based on the type of medication used, the dosage level, and the duration of time required for your body to achieve results. After you've reviewed the estimated cost of your treatment plan, we will discuss your available payment options so you can begin planning and managing your budget before starting TRT therapy.
At the men's health clinic Renew Vitality we specialize in providing effective hormone replacement therapy to men suffering from hormone imbalance. Our medical professionals utilize decades of experience in regenerative medicine to customize comprehensive treatment plans to help treat your low testosterone. Contact us at (601) 768-8260 and schedule an appointment to speak with one of our physicians in Mississippi to determine if testosterone replacement therapy is right for you.
What Treatment Benefits Can I Expect From The Renew Vitality Clinic in Hattiesburg, MS?
Personalized Treatment
For your HRT to be effective, you need a treatment plan that reflects your body's unique biological traits and addresses your specific hormone requirements. That's why the staff at the Renew Vitality Clinic in Hattiesburg, MS, makes sure to accurately assess the source of your symptoms so they can customize a treatment plan that's tailored to your physiology and address your specific issues with hormone imbalance. As such, we offer several forms of HRT–such as HGH, Sermorelin, TriMix, and testosterone treatments--to help treat many kinds of hormone deficiency.
And since HRT works better with regular exercise and healthy eating habits, we also provide manageable wellness plans to help you transition to a healthier lifestyle. Our wellness experts will work with your physician to create a customized fitness and dietary regimen that's tailored around your current physical capabilities and personal food preferences to help you maximize treatment and achieve the best results.
Convenient Locations
Since hormone replacement therapy is still emerging as a common practice, you may find it difficult to locate accessible men's hormone therapy near your home. But don't worry, we're looking to change that. That's why we've established a Renew Vitality Clinic in Hattiesburg, MS, to ensure that every Mississippi resident suffering from low testosterone has a Low T clinic within a reasonable distance of their locale.
By joining the Renew Vitality family, you'll also have access to over 80+ locations nationwide. So, just in case you need to travel for business or move out of state, our clinical network can continue to track your progress and refer you to the nearest facility in your area for treatment, allowing you to resume your therapy and never miss a step.
Experienced Team of Professionals
HRT is an innovative procedure that requires careful planning and special medical expertise, so you'll need an expert team of specialists to help provide treatment. At the Renew Vitality Clinic in Hattiesburg, MS, our physicians, wellness experts, and nurse practitioners are licensed and certified in hormone replacement therapy with years of experience administering anti-aging and regenerative medicine. By combining their decades of expertise, they can provide you with a treatment that can effectively help to correct your hormone imbalance. With their guidance, you can feel comfortable that customized therapy can help you improve your overall health. And if you are unable to reach Renew Vitality physician for any reason, you can always contact our friendly and responsive support staff. They can handle any questions or concerns regarding treatment and provide answers within 24 hours.
---
Anthony Parasole
3 days ago
It's been a great experience working with Dr. Marshall and Josh and the Renew team. I wasn't feeling well and did research for treating my low testosterone the team walked me thru the process of bloodwork and doctor visit within a few days the process was complete and started treating my prescription I feel much better and they've been really great with answering any question throughout the process!

Tj Campion
week ago
I have been so happy with this company. The results in my fitness, happiness and all around life have been amazing. Great customer service, easy to do and at a fair price...

Jon Johnnidis
2 months ago
Experienced professionals for support, great product and excellent service. Energy levels and overall body comp positive results came quickly and remained. Highly recommend.

Thomas O'Rourke
3 months ago
Nice and easy. I decided to use both services, the testosterone and sermorelin treatments. The biggest improvement I see so far is the recovery time between workouts. I am less sore and have seemly endless energy. Only a few months in, but so far, so great

G Long
4 months ago
The team at Renew Vitality is amazing. I have worked with multiple doctors both in the UK and State Side, this group represents what I consider to be best in class. I have nothing but praise for Dr. Marshall. I am a guy on the go and I will tell you that Nick on their team takes phenomenal care of me, it's like having my own personal concierge service 24/7. My only feedback would be....Don't ever lose Nick or I will have to go wherever he does. Thanks again!