Testosterone Replacement Therapy Clinic in Palm Beach Gardens, FL
---
Get your drive back with our hormone replacement therapy
Palm Beach Gardens, FL
Testosterone Replacement Therapy Clinic
Address: 4290 Professional Center Dr, Suite 309, Palm Beach Gardens, FL 33410
Clinic Hours: M-TH 9:00 am - 8:00 pm; F 9:00 am - 5:00 pm
Phone: (561) 782-8325
Back to Locations
Testosterone Replacement Therapy Clinic in Palm Beach Gardens, FL
---
For most men over the age of 30, living with low testosterone can turn life into a scary journey that can make a person question the state of their health. From puberty to adulthood, men rely on the testosterone hormone for many of their defining physical traits and characteristics, such as sexual desire, healthy bone mass, mental acuteness, muscle growth, and weight management. However, once a man finally reaches his 30s, their testosterone goes through a natural process of decline and starts to drop by 1% every year as they get older. Usually, this small yet gradual decrease isn't a cause for concern. But depending on certain factors for some men, the unexpected drop can cause their testosterone to fall below the normal levels for their age, leading to testosterone deficiency. As a result, the hormone imbalance will typically cause men to exhibit many debilitating and unwanted symptoms such as:
Low sex drive
Constant fatigue
Weakened bone density
Rapid weight gain
Impaired cognitive function
Decreased muscle mass and strength
Low testosterone can also cause chemical changes in the brain, which can lead to mood disorders such as anxiety, depression, and irritability that can negatively affect their social interactions with their loved ones and uproot relationships with family, coworkers, friends, and their significant other.
If low testosterone symptoms remain untreated and are left to persist, they become precursors to more severe health complications such as accelerated sarcopenia, osteoporosis, cardiovascular disease, obesity, diabetes and erectile dysfunction. Living with any of these conditions can disrupt a man's quality of life and cause their health to worsen further, eventually shortening their lifespan.
To alleviate their Low T symptoms and avoid these potential complications, men will need to return their testosterone to normal levels, which can be difficult to achieve on their own. Luckily, there are medical treatments available that can help men effectively treat their low testosterone. With male hormone replacement therapy (HRT) from The Renew Vitality Testosterone Clinic in Palm Gardens, FL, men can receive safe and effective hormone medication to help replenish and balance their hormone levels. Through the innovative process of HRT, our physicians can create a customized testosterone replacement therapy (TRT) plan to help men boost their low testosterone levels to optimal standards and restore their overall health. Thanks to the TRT offered at Renew Vitality, aging men can regain their former selves and experience several improvements to their physical health, including enhanced sex drive, decreased body fat, improved energy levels, and increased muscle growth and strength. As a result of these improvements, aging men can feel younger, stronger, and more energetic, allowing them to enjoy a more fulfilling quality of life.
If you think you're suffering from symptoms of low testosterone, don't wait to seek medical attention. Contact us at the Renew Vitality Clinic in Palm Gardens, FL, and start working on improving your overall health so you can achieve a better version of yourself and once again look forward to getting older.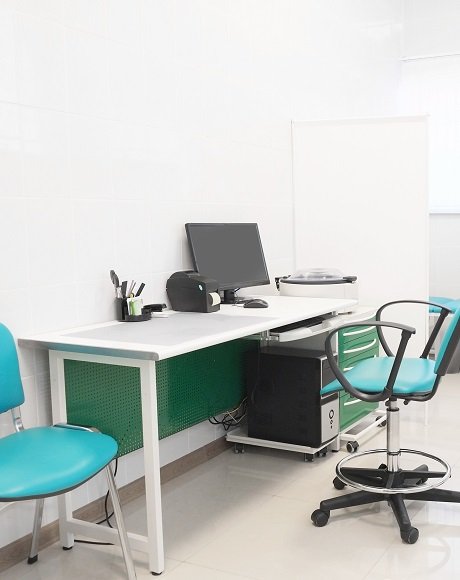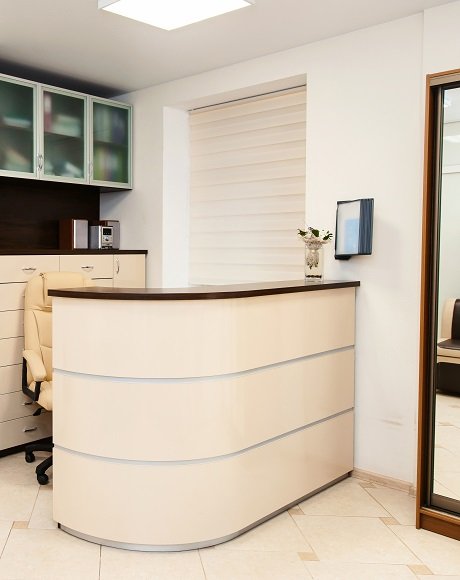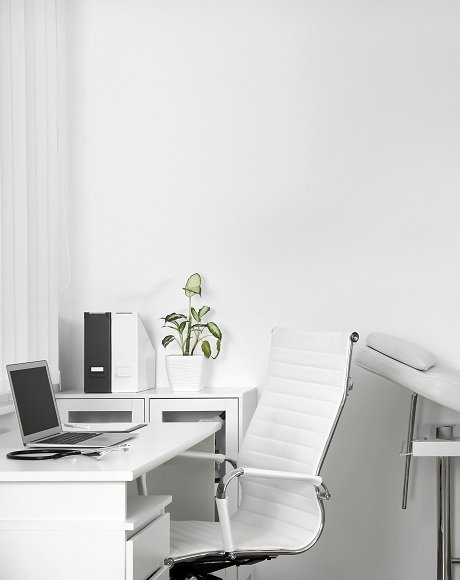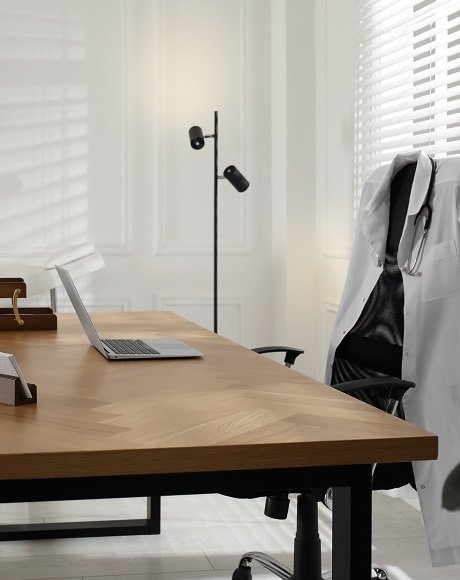 Welcome to Renew Vitality
---
How Much is The Cost of Testosterone Replacement Therapy in Palm Gardens, FL?
Every man has a distinct physiology with unique biological characteristics that may require special accommodations during treatment, so the average cost of testosterone replacement therapy will vary depending on the nature of each case. In order for our staff to provide you with an actual estimate for your cost of treatment, you will first need to schedule an initial consultation with the physician at the Renew Vitality Clinic in Palm Gardens, FL
During your initial visit, a Renew Vitality physician will study your medical records, inquire about your personal preferences for treatment and conduct a physical examination before making a diagnosis. As part of your physical evaluation, your Renew Vitality physician will also request diagnostic testing- such as lab and blood work- to help them determine the cause of your Low T symptoms. Depending on the results, your physician will then make a final diagnosis and create a treatment plan best suited to meet your body's biological needs and treat your testosterone deficiency.
After you've received your treatment plan, our financial department will provide you with a report based on the type of medication, dosage level, and the time frame of treatment required for your body to adjust to the therapy and achieve results. Once you've reviewed everything, we will then discuss your available payment options so you can begin planning and managing your budget before starting TRT therapy.
At the Renew Vitality Testosterone Clinic in Palm Gardens, FL, we specialize in hormone replacement therapy for men struggling with hormone imbalances such as low testosterone. Our amazing staff of physicians can create a customized testosterone replacement therapy plan to help you elevate your low testosterone levels and restore your overall health. Contact us at (561) 782-8325 and schedule an appointment with one of our physicians in Florida to learn more about our treatment options and find out what our testosterone replacement therapy can do for you.
What Treatment Benefits Can I Expect From The Renew Vitality Clinic in Palm Gardens, CA?
Personalized Treatment
When you walk through the doors of the Renew Vitality Clinic in Palm Gardens, FL, you'll find a friendly and devoted staff dedicated to making sure your treatment plan is tailored to fit your body's unique specifications and can pinpoint your particular issues with hormone imbalance. That's why our physicians take the time to thoroughly evaluate your medical history to ensure they are accurately creating a treatment that addresses each of your biological needs while focusing on your specific condition.
Our staff can provide various HRT treatments, such as TriMix, HGH, Sermorelin, and testosterone therapies, to help address various kinds of hormone imbalances. And because HRT works best when paired with healthy eating habits and regular exercise, our wellness experts will also take into account your current physical capabilities and food preferences to design a manageable fitness and diet regimen that can help maximize your treatment so you can achieve the best results.
Convenient Locations
With Renew Vitality, you'll never have to worry about finding accessible men's hormone therapy near your home. In addition to the Renew Vitality Clinic in Palm Gardens, FL, we also have over 15 locations to ensure that you can always find a Low T clinic in your area. Our service areas include Boca Raton, Jacksonville, Jupiter, Miami, Naples, Stuart, and Wellington, allowing them to choose from several facilities in their locale.
By joining Renew Vitality, you also have access to over 90 locations across the US. So, in case you need to travel for work or move out of the state to a new address, our nationwide network of clinics can continue to track your progress and help you find a nearby facility to resume your treatment as soon as you settle down into a new area.
Experienced Team of Professionals
When dealing with a life-changing treatment such as hormone replacement therapy, you need a seasoned team of medical professionals to properly guide you through the process. At the Renew Vitality Clinic in Palm Gardens, FL, every physician, nurse practitioner, and wellness expert is licensed and certified in HRT with years of expertise in anti-aging and regenerative medicine. By combining decades of expertise, our medical staff integrates safe and effective hormone treatments with healthy wellness plans that can effectively treat hormone imbalances, such as low testosterone. With their knowledgeable recommendations and practical solutions, you can feel confident in the treatment plan that they customize for you. And should you have any questions regarding your treatment plan but are unable to reach your Renew Vitality physician, our friendly and well-trained support team can also assist in addressing your concerns within 24 hours.
---
Anthony Parasole
3 days ago
It's been a great experience working with Dr. Marshall and Josh and the Renew team. I wasn't feeling well and did research for treating my low testosterone the team walked me thru the process of bloodwork and doctor visit within a few days the process was complete and started treating my prescription I feel much better and they've been really great with answering any question throughout the process!

Tj Campion
week ago
I have been so happy with this company. The results in my fitness, happiness and all around life have been amazing. Great customer service, easy to do and at a fair price...

Jon Johnnidis
2 months ago
Experienced professionals for support, great product and excellent service. Energy levels and overall body comp positive results came quickly and remained. Highly recommend.

Thomas O'Rourke
3 months ago
Nice and easy. I decided to use both services, the testosterone and sermorelin treatments. The biggest improvement I see so far is the recovery time between workouts. I am less sore and have seemly endless energy. Only a few months in, but so far, so great

G Long
4 months ago
The team at Renew Vitality is amazing. I have worked with multiple doctors both in the UK and State Side, this group represents what I consider to be best in class. I have nothing but praise for Dr. Marshall. I am a guy on the go and I will tell you that Nick on their team takes phenomenal care of me, it's like having my own personal concierge service 24/7. My only feedback would be....Don't ever lose Nick or I will have to go wherever he does. Thanks again!