Testosterone Replacement Therapy Clinic in Billings, MT
---
Get your drive back with our hormone replacement therapy
Billings, MT
Testosterone Replacement Therapy Clinic
Address: 550 N 31st St, Ste 110, Billings, MT 59101
Clinic Hours: M-TH 9:00 am - 8:00 pm; F 9:00 am - 5:00 pm
Phone: (406) 351-7353
Back to Locations
Testosterone Replacement Therapy Clinic in Billings, MT
---
If you're looking to boost your energy, productivity, and overall health, then it's time to learn about RenewVitality Testosterone Clinic in Billings, MT. Because RenewVitality understands that men and women experience low testosterone in different ways, it offers an array of services specifically designed to help men and women meet their individual needs. From male hormone replacement therapy to weight management plans and cognitive fitness training, you can feel better than ever with RenewVitality by your side. Don't waste another minute!
Our mission is to help men with Low T and other symptoms of low testosterone levels by treating them with bioidentical hormone replacement therapy (BHRT). In addition to BHRT, our doctors also offer injections of HGH and PRP for patients who want to improve muscle tone and strength. Renew Vitality offers blood tests that measure testosterone levels so you can be sure you're getting an individualized approach to your treatment. If you're experiencing any signs or symptoms of low testosterone—e.g., a reduced sex drive or stamina—it's worth visiting our location and speaking with one of our friendly staff members about your options.
The testosterone replacement therapy cost is frequently a source of worry for people contemplating testosterone replacement. Our clinic can assist you with insurance to reduce your out-of-pocket expenses. Contact us today to learn more about how we can assist you in lowering your costs!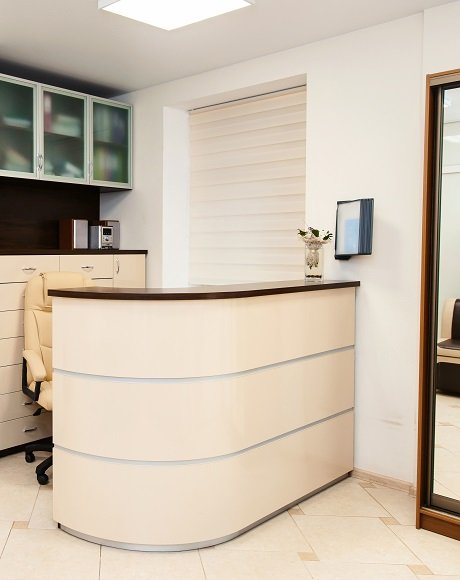 Welcome to Renew Vitality
---
How much does testosterone replacement therapy cost in Billings, MT
The Renew Vitality testosterone clinic can help you. The cost of trt therapy is based on your age and overall health condition at first visit. The treatment price includes testosterone hormone replacement therapy. If you are not satisfied with your results, with hormone specialist near you, you may use our all natural treatment program for up to three months as a follow-up. Our follow-up program also includes access to comprehensive lab test reports that measure important parameters such as hormones levels and lipid profiles, which are crucial factors when it comes to decreasing your risk of experiencing other conditions like diabetes or high blood pressure. Get started today by calling Renew Vitality now!
Benefits of treatment at our Renew Vitality clinic in Billings, MT
Personalized treatment
Getting a testosterone therapy prescription is a little more complex than just taking a pill. Every patient responds differently to TRT. That's why we start off with an evaluation of symptoms and body chemistry before prescribing anything. This allows us to carefully tailor your dose to your body's needs. Once we have you on TRT, we continue regular tests to ensure you get exactly what you need without any surprises. As opposed to other clinics that might assume one size fits all for TRT treatments. Our low t clinic is dedicated to making sure every individual can find success with TRT.
Convenient Locations
Renew clinic has clinics that serve all of Montana. If you live in Bozeman, Billings, Great Falls or Missoula we can help. So if you're living far from a major city or just don't have time to drive an hour to men's health clinic near you, we can get you on TRT without sacrificing convenience.
Affordable pricing
You will be surprised at how affordable testosterone therapy is at Vitality. Since TRT is not covered by insurance it helps save costs by allowing patients to purchase their medications directly and without long wait times between appointments like other clinics. So, why hunt for men's hormone therapy near me when you can rely on renew clinic? Our well-known and cutting-edge low t treatment is just a phone call away.Get started with a free consultation today! Contact us for more information about how to get started and schedule your appointment for renewal vitality today!
---
Anthony Parasole
3 days ago
It's been a great experience working with Dr. Marshall and Josh and the Renew team. I wasn't feeling well and did research for treating my low testosterone the team walked me thru the process of bloodwork and doctor visit within a few days the process was complete and started treating my prescription I feel much better and they've been really great with answering any question throughout the process!

Tj Campion
week ago
I have been so happy with this company. The results in my fitness, happiness and all around life have been amazing. Great customer service, easy to do and at a fair price...

Jon Johnnidis
2 months ago
Experienced professionals for support, great product and excellent service. Energy levels and overall body comp positive results came quickly and remained. Highly recommend.

Thomas O'Rourke
3 months ago
Nice and easy. I decided to use both services, the testosterone and sermorelin treatments. The biggest improvement I see so far is the recovery time between workouts. I am less sore and have seemly endless energy. Only a few months in, but so far, so great

G Long
4 months ago
The team at Renew Vitality is amazing. I have worked with multiple doctors both in the UK and State Side, this group represents what I consider to be best in class. I have nothing but praise for Dr. Marshall. I am a guy on the go and I will tell you that Nick on their team takes phenomenal care of me, it's like having my own personal concierge service 24/7. My only feedback would be....Don't ever lose Nick or I will have to go wherever he does. Thanks again!