Testosterone Replacement Therapy Clinic in Rocklin, CA
---
Rediscover Your Youth With Hormone Replacement Therapy From The Renew Vitality Testosterone
Rocklin, CA
Testosterone Replacement Therapy Clinic
Address: 2207 Plaza Dr, Suite 400, Rocklin, CA 95765
Clinic Hours: M-F 6:00 am - 5:00 pm
Phone: (916) 314-7610
Back to Locations
Testosterone Replacement Therapy Clinic in Rocklin, CA
---
Do you constantly feel fatigued after a good night's sleep? Are you losing muscle tone and strength even after a rigorous workout at the gym? Have you had difficulty staying motivated during sexual intercourse with your partner? If you're a man over 40 experiencing these issues, it's entirely possible that your body is suffering from hormonal imbalance.
As men reach middle age, their hormone levels begin to decline, causing age-related changes such as muscle deterioration, reduced sexual desire, low levels of energy, and other physical complications. In addition, if your declining hormone levels remain untreated, it can cause other symptoms such as decreased bone density and rapid weight gain, eventually leading to more serious medical conditions such as cardiovascular disease and osteoporosis.
Luckily, men can combat and overcome the age-related issues caused by a hormonal imbalance with male hormone replacement therapy (HRT). With HRT, men can restore their hormonal levels to optimum standards and regain their youthful vigor so they can confidently seize the day to make the most out of their regular routine.
At the Renew Vitality Clinic in Rocklin, CA, we offer safe and effective HRT in the form of HGH, Semaglutide, Sermorelin, and testosterone replacement therapies that can treat any symptoms you may be experiencing from age-related hormonal imbalance. Combined with a wellness plan consisting of daily exercise and a customized diet, our hormone replacement therapy can help you optimize your lifestyle and improve your overall health.
From our vast family of patients, we have discovered that Low T (low testosterone) is the hormone most commonly responsible for male age-related symptoms. As a hormone replacement clinic, Renew Vitality in Rocklin, CA, provides safe and effective testosterone treatments to help men replenish their low testosterone levels and regain their masculinity. Schedule a consultation with one of our hormone specialists to discuss your testosterone replacement therapy (TRT) options and determine the best approach for treatment so you can rediscover your youth today!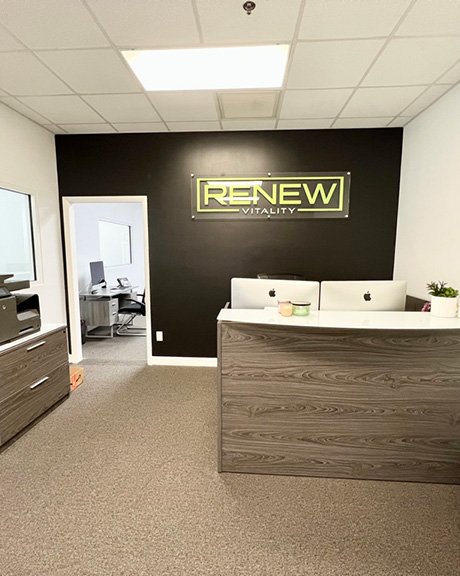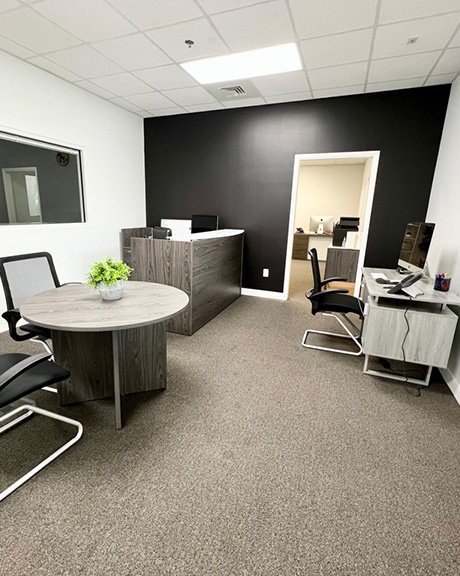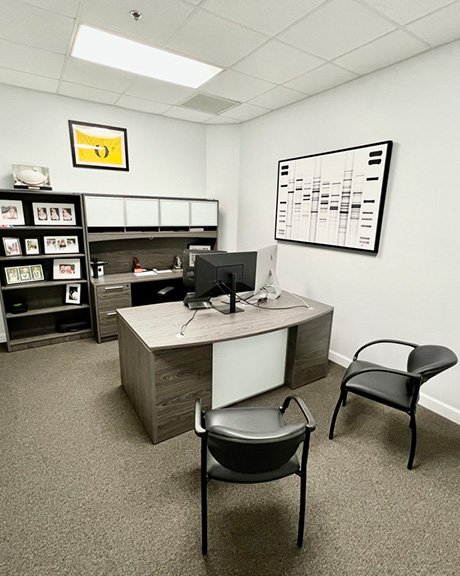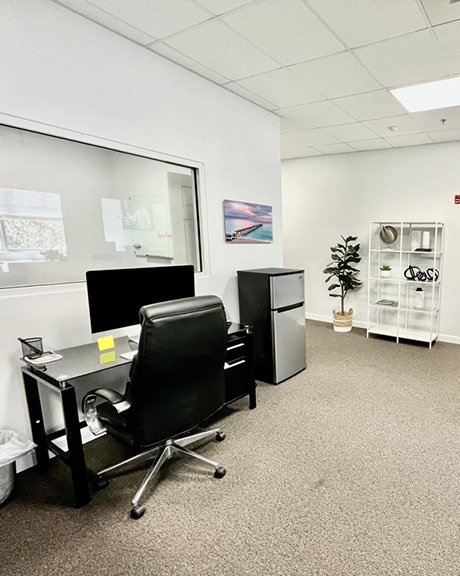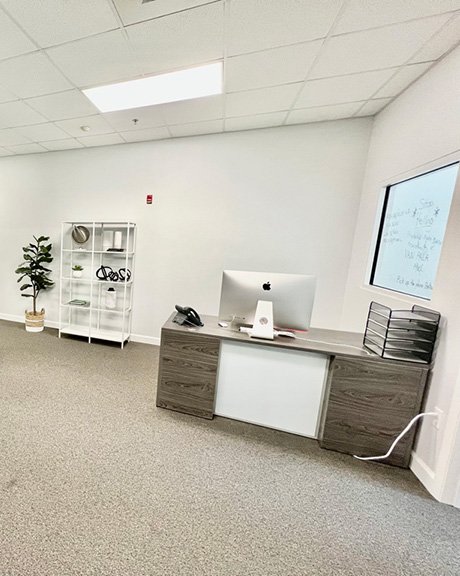 Welcome to Renew Vitality
---
How Much Does Testosterone Therapy Cost in Rocklin, CA?
Every man's physiology is uniquely different, so depending on the testosterone medication and the timeframe needed for treatment, the overall costs for testosterone replacement therapy can vary for each individualized case. After a review of your medical history and an initial evaluation, a Renew Vitality physician will determine the best course of testosterone treatment to accommodate your specific needs and discuss how long you may need to remain on treatment. Once you've received your customized plan from Renew Vitality in Rocklin, CA, you can discuss the total costs for TRT therapy with our office so you can begin to plan your budget accordingly.
How Do I Find An Effective Men's Health Clinic Near Me?
If you're having trouble finding a nearby men's health clinic, you can always browse through Renew Vitality's nationwide network of clinics for a list of locations near your home. You can also do a quick search on Google by typing "men's health clinic near me" or "men's hormone therapy near me" into the search engine and find results for the closest Renew Vitality hormone replacement therapy clinics near your area.
At Renew Vitality, we specialize in effective hormone replacement therapy to help treat age-related conditions and improve overall health in Rocklin, CA. We combine effective HRT with capable wellness programs to help men work towards a better version of themselves. Contact us at 1-800-785-3945 for more information about how to get started at one of our nearest Renew Vitality clinics in California today!
Come and Experience The Benefits of Treatment From Renew Vitality in Rocklin, CA
Personalized treatment
Our individualized treatment plans are designed to address your hormone imbalance while accommodating your unique physiology's specific needs so your body can attain the best results from our therapy. With our stellar staff of medical professionals and wellness experts, we can create comprehensive hormone replacement plans that combine effective hormone medications with manageable exercise regimens and diets to help you rebalance your overall health.
Convenient Locations
Since men's hormone replacement therapy is a relatively new field of medicine, we understand that finding a men's health clinic near your location can be difficult. We also understand that your busy schedule may stop you from making an appointment that could change your life and improve your health. To help make things easier for men interested in HRT, Renew Vitality has nationwide locations open Monday through Friday from the early morning to the late evening, so you can always find a nearby Low T clinic to schedule an appointment before or after work.
Customized Pricing
We understand how difficult it can be to figure out medical bills. Our staff can discuss the expenses for all possible services so you can decide which HRT plan is the most affordable to help you reach your goals. At The Renew Vitality in Rocklin, CA, we provide customized pricing for your individualized plans to help you better plan your budget before starting treatment.
---
Anthony Parasole
3 days ago
It's been a great experience working with Dr. Marshall and Josh and the Renew team. I wasn't feeling well and did research for treating my low testosterone the team walked me thru the process of bloodwork and doctor visit within a few days the process was complete and started treating my prescription I feel much better and they've been really great with answering any question throughout the process!

Tj Campion
week ago
I have been so happy with this company. The results in my fitness, happiness and all around life have been amazing. Great customer service, easy to do and at a fair price...

Jon Johnnidis
2 months ago
Experienced professionals for support, great product and excellent service. Energy levels and overall body comp positive results came quickly and remained. Highly recommend.

Thomas O'Rourke
3 months ago
Nice and easy. I decided to use both services, the testosterone and sermorelin treatments. The biggest improvement I see so far is the recovery time between workouts. I am less sore and have seemly endless energy. Only a few months in, but so far, so great

G Long
4 months ago
The team at Renew Vitality is amazing. I have worked with multiple doctors both in the UK and State Side, this group represents what I consider to be best in class. I have nothing but praise for Dr. Marshall. I am a guy on the go and I will tell you that Nick on their team takes phenomenal care of me, it's like having my own personal concierge service 24/7. My only feedback would be....Don't ever lose Nick or I will have to go wherever he does. Thanks again!