Testosterone Replacement Therapy Clinic in Clovis, CA
---
Get your drive back with our hormone replacement therapy
Clovis, CA
Testosterone Replacement Therapy Clinic
Address: Clovis, CA 93611
Clinic Hours: M-F 6:00 am - 5:00 pm
Phone: (559) 242-0555
Back to Locations
Testosterone Replacement Therapy Clinic in Clovis, CA
---
When you're an aging man struggling with symptoms of low testosterone, the world can feel like a lonely place. But the truth is you're not alone. Nearly 39% of men over 45 have testosterone deficiency. The hormone imbalance is so common that many men are usually unaware of their condition even when they start exhibiting symptoms.
In most cases, low testosterone levels are a normal part of aging for men after they reach their 30s. As men transition to middle age, hormone production slows down, causing their bodies to produce less testosterone. As a result, men's testosterone levels will typically decrease gradually by at least 1% every year.
Unfortunately, this leaves men in a precarious position. Various factors, such as a distinct illness, injury, or trauma, can also negatively affect your testosterone and cause your T levels to rapidly decline until they fall well below the expected parameters. Eventually, the body will begin to suffer from a testosterone deficiency and can no longer maintain its physical function, causing a man to experience a variety of symptoms, including:
Low libido
Deteriorating muscle mass
Unexplained weight gain
Weaker bone mass
Daily fatigue
Joint inflammation
Due to these symptoms, men with low testosterone may have a much more difficult time enjoying their lives as they struggle to stay physically active and remain in top performance. Low testosterone will even disrupt a man's personality, leading to various mood changes–such as depression, irritability, and anxiety--that have a negative effect on their social interactions with others, and in turn, significantly affect their social life.
Without medical treatment, low testosterone symptoms can become precursors for other severe health conditions such as osteoporosis, muscle wasting, cardiovascular disease, obesity, and diabetes, all of which can lead to poorer health and eventually shorten your life.
Naturally, any man would want to avoid those issues and live as long as possible. And that's where the medical professionals at the Renew Vitality Testosterone Clinic in Clovis, CA, can help. Our team of physicians and nurses can provide effective male hormone replacement therapy (HRT) that will help restore hormone levels to normal parameters.
By combining safe testosterone treatments with diet and exercise, we can create testosterone replacement therapy (TRT) that will help significantly boost and optimize your testosterone levels. As a result of undergoing TRT with Renew Vitality, hundreds of men have been able to experience visible improvements in their health and enjoy a range of benefits– increased lean muscle growth, enhanced libido, reduced body fat, and abundant amounts of energy--that allow them to make the most out of life.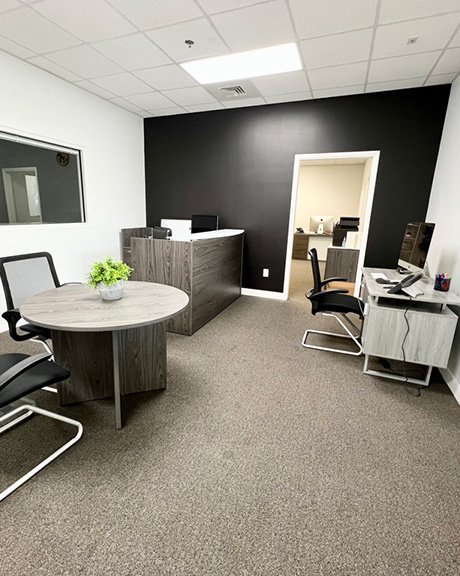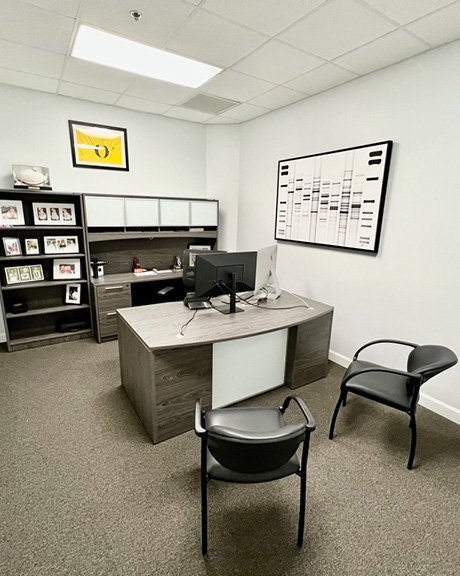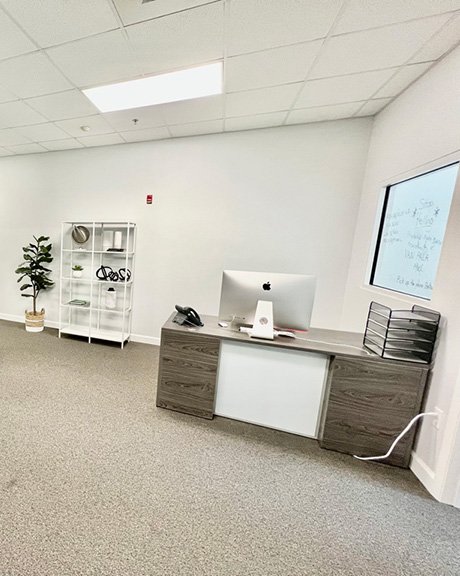 Welcome to Renew Vitality
---
How Much is the Cost of Testosterone Replacement Therapy in Clovis, CA?
Due to the distinctive differences in their biology and their individual issues with low testosterone, each patient may respond differently to the therapy and require certain modifications for their treatment. Because of the hundreds of variations derived from this type of individualized care, the cost of testosterone replacement therapy is usually based on the nature of each case. In order to determine how much you'll pay for therapy at the Renew Vitality Clinic in Clovis, CA, you will first need to schedule a consultation with one of our specialists and receive a treatment plan for us to provide a possible estimate.
With an initial consultation, a Renew Vitality specialist will inquire about the symptoms you're experiencing and your personal goals for treatment. They will also conduct a thorough physical examination and request lab work to confirm if low testosterone is indeed the source of your issues. Once your assigned physician receives your test results, they will study all the information and data they've gathered to determine what may be causing your testosterone levels to decrease significantly. After a final diagnosis, the Renew Vitality physician will then create a treatment schedule specifically customized to address and correct your issues with Low T while accommodating your body's biological requirements.
Following this stage of the consultation, you will receive an invoice detailing the potential costs of treatment, based on the dosage level and type of medication prescribed for treatment, as well as the amount of time needed for your TRT therapy to produce results. After you've had a chance to review your treatment costs, we will then discuss your available payment options so you can begin managing your budget before starting treatment.
So, if you're an aging male who's ready to reclaim your health and feel like yourself again, now is the perfect time to seek treatment. Contact the Renew Vitality Clinic in Clovis, CA, at (559) 242-0555 and schedule a consultation with one of our physicians so you can start working on creating a future for yourself today.
What Treatment Benefits Can I Expect From The Renew Vitality Clinic in Clovis, CA?
Personalized Treatment
HRT can affect every male in different ways, so to be effective for each patient, any treatment should be customized to fit their physical requirements. At the Renew Vitality Clinic in Clovis, CA, our staff is dedicated to familiarizing themselves with each patient's physiology so they can customize a treatment plan that accurately suits their specific needs and only focuses on their distinct issues with hormone imbalance.
So, in addition to testosterone medications, we also provide other forms of HRT--such as Trimix injections, Tesamorelin treatments, and HGH therapy to address each patient's particular hormone related issues; whether they're dealing with sudden weight gain, sexual dysfunction, or complications caused by growth hormone deficiency.
Most, if not all, of our HRT treatments, are typically paired with exercise and diet plans to help maximize your treatment. However, we know that it can also be difficult for some patients to transition into these health regimens when they're struggling with symptoms of low testosterone. That's why as part of our customized treatment, we also assess the state of your physical capabilities and take into account your current eating preferences to create fitness routines that you can easily manage and nutritional diets consisting of foods you can enjoy based on your preferences.
Convenient Locations
By signing up with Renew Vitality in California, you will never have to worry about locating a hormone specialist near your locale. In addition to the Renew Vitality Clinic at 684 Medical Center Drive in Clovis, CA, we also have 15 other locations in California, ensuring that residents can always find a Low T facility within a reasonable distance of their vicinity. All of our locations are open from 9 am to 8 pm (Monday-Thursday), making it more convenient for patients needing to schedule appointments that fit within their busy life, whether it's in the morning as their day starts or in the evening before they wind down for the night. Furthermore, by joining Renew Vitality, you'll also have the option of meeting with specialists at any of our facilities. So, in case you have difficulty making an appointment at our office in Clovis, or plan to be in another area at the time of a follow-up visit, you can also visit Renew Vitality physicians at our other locations and still receive treatment. And the best part about joining Renew Vitality? The convenience you attain isn't just limited to in-state treatment. Renew Vitality has a vast nationwide network consisting of 90 clinics in various locations across the United States, which can be quite beneficial for on-the-go professionals regularly traveling outside California for work or men looking to move their family to another region for a change of pace. If you need to relocate or make multiple trips to other parts of the country, we can make arrangements with the nearest Renew Vitality Clinics in your area so you can continue to receive treatment and remain on course with your therapy.
Experienced Team of Professionals
At the Renew Vitality Clinic in Clovis, CA, every specialist on our staff is an accomplished and well-respected member of the medical community. Aside from mastering many medical disciplines during their careers, each of our physicians is licensed and certified in hormone replacement therapy, with years of experience providing elite healthcare and effective solutions with regenerative medicine. Even with their expertise, these medical professionals remain dedicated to staying up-to-date with the latest technology and medical practices to ensure that their patients have the best chances for success. With their guidance, they have already helped hundreds of patients overcome their issues with low testosterone and drastically improve their overall health in various parts of the United States. From the nurse practitioners to our support staff, our medical professionals are invested in every step of your journey, so you can feel comfortable counting on their recommendations as you progress through treatment. And if you ever need to speak with someone about your therapy before your next appointment, our friendly response team is only a phone call away and can provide you with answers or helpful tips regarding treatment within 24 hours.
---
Anthony Parasole
3 days ago
It's been a great experience working with Dr. Marshall and Josh and the Renew team. I wasn't feeling well and did research for treating my low testosterone the team walked me thru the process of bloodwork and doctor visit within a few days the process was complete and started treating my prescription I feel much better and they've been really great with answering any question throughout the process!

Tj Campion
week ago
I have been so happy with this company. The results in my fitness, happiness and all around life have been amazing. Great customer service, easy to do and at a fair price...

Jon Johnnidis
2 months ago
Experienced professionals for support, great product and excellent service. Energy levels and overall body comp positive results came quickly and remained. Highly recommend.

Thomas O'Rourke
3 months ago
Nice and easy. I decided to use both services, the testosterone and sermorelin treatments. The biggest improvement I see so far is the recovery time between workouts. I am less sore and have seemly endless energy. Only a few months in, but so far, so great

G Long
4 months ago
The team at Renew Vitality is amazing. I have worked with multiple doctors both in the UK and State Side, this group represents what I consider to be best in class. I have nothing but praise for Dr. Marshall. I am a guy on the go and I will tell you that Nick on their team takes phenomenal care of me, it's like having my own personal concierge service 24/7. My only feedback would be....Don't ever lose Nick or I will have to go wherever he does. Thanks again!