Testosterone Replacement Therapy Clinic in Clovis, CA
---
Get your drive back with our hormone replacement therapy
Clovis, CA
Testosterone Replacement Therapy Clinic
Address: 684 Medical Center Dr, Ste 105a Clovis, CA 93611
Clinic Hours: M-TH 7:00 am - 5:00 pm; F 7:00 am - 5:00 pm
Phone: (559) 242-0555
Back to Locations
Testosterone Replacement Therapy Clinic in Clovis, CA
---
Almost 95% of men in the U.S. are dealing with premature thinning of their hair and are also affected by male pattern baldness (MPB). Low testosterone is one of the primary underlying issues for men with MPB. The hair loss associated with MPB has a distinct pattern similar to an "M" that can later transform into a "U" as hair gradually thins and recedes. Further ignoring the hair loss can cause bald patches to grow and connect.
You might be wondering, is there a men's health clinic near me that can address my concerns? Our male testosterone clinic has experienced doctors and support staff to address your unique hormone needs. Whether it's thinning hair, body composition issues, or erectile dysfunction optimizing your testosterone levels can help address your concerns.
Testosterone replacement therapy, commonly referred to as TRT, can be a non-invasive medical treatment for below-average hormone levels. It supplies the body with a regulated series of testosterone supplements that makes up for what the body is no longer producing. Committing to a testosterone replacement routine with our certified wellness professionals can potentially alleviate many, if not all, of the side effects associated with low testosterone. Optimizing testosterone levels can help men approach the levels they had in their younger years.
Most TRT patients start seeing results just 2-5 weeks after beginning treatment at our Renew Clinic. Some men need just a few months to feel the full benefits of their hormone replacement therapy. How quickly men will begin to see results depends on their pre-existing testosterone levels and how quickly their body metabolizes the prescribed medication. Some of the first benefits patients report seeing are increased focus, energy, and memory.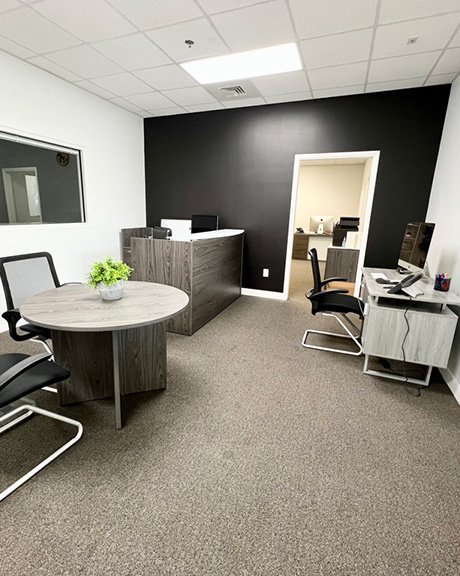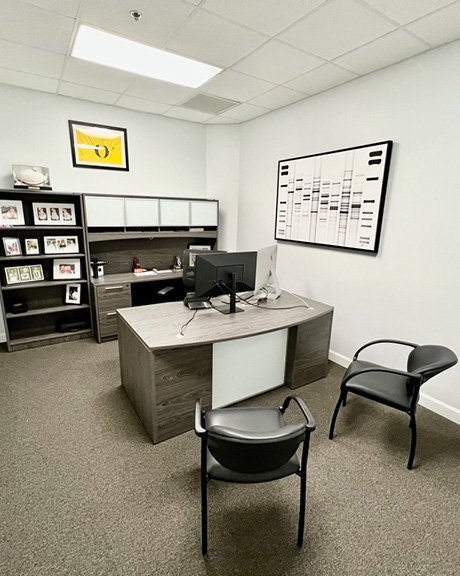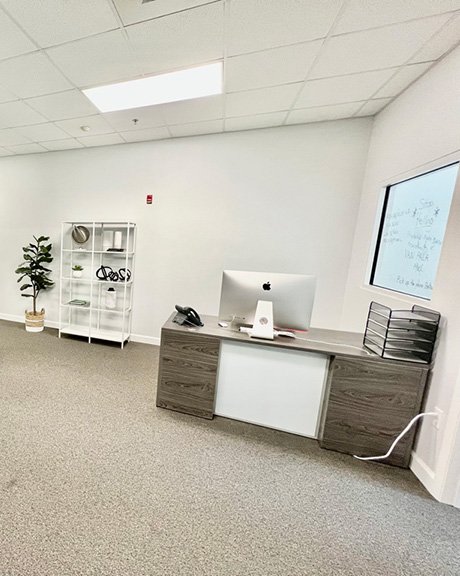 Welcome to Renew Vitality
---
How Much Does Testosterone Replacement Therapy Cost in Clovis and Fresno, CA?
Now you're asking yourself, can I afford men's hormone therapy near me? After the initial consultation fee of $400, the testosterone replacement therapy cost varies depending on your individual treatment plan and the length of treatment. The initial consultation includes a physical exam and usually lasts about an hour.
Health insurance agencies unfortunately do not cover the cost of male hormone replacement therapy. Lab work, blood work, and other diagnostic tests are typically covered by most insurance companies depending on if the provider is in your network. Flexible spending benefits are another option for paying for treatment, however we are unable to file these claims.
Treatment Benefits at our Low Testosterone Clinic in Clovis and Fresno, CA
Convenient Nationwide Locations
With more than 50 locations nationwide, we are working to make accessing our hormone replacement clinics as convenient as possible. We understand that the negative stigma often attached to having low testosterone can prevent men from seeking treatment. Our Clovis and Fresno, California locations are ready to provide hormone replacement therapy for men to the local community.
Personalized Treatments
At our men's health clinic, our doctors believe that injections are the most effective method of administering testosterone therapy because it enables them to best control the dosage. However we do understand that not all of our patients are comfortable with injections. We also offer other methods of administration, including implants, transdermal skin patches, topical gels and creams, and skin patches.
Experienced Team of Professionals
When you find yourself searching for a "hormone specialist near me," turn to the experts. When you visit our male testosterone clinic, you are in the care of our experienced physicians and professional support staff. Our low testosterone physicians have decades of combined experience in anti-aging and age management. Their extensive experience allows them to address your vitality health needs with treatment options like TRT therapy, sermorelin and amino acid treatments, and individualized wellness plans.
---
Anthony Parasole
3 days ago
It's been a great experience working with Dr. Marshall and Josh and the Renew team. I wasn't feeling well and did research for treating my low testosterone the team walked me thru the process of bloodwork and doctor visit within a few days the process was complete and started treating my prescription I feel much better and they've been really great with answering any question throughout the process!

Tj Campion
week ago
I have been so happy with this company. The results in my fitness, happiness and all around life have been amazing. Great customer service, easy to do and at a fair price...

Jon Johnnidis
2 months ago
Experienced professionals for support, great product and excellent service. Energy levels and overall body comp positive results came quickly and remained. Highly recommend.

Thomas O'Rourke
3 months ago
Nice and easy. I decided to use both services, the testosterone and sermorelin treatments. The biggest improvement I see so far is the recovery time between workouts. I am less sore and have seemly endless energy. Only a few months in, but so far, so great

G Long
4 months ago
The team at Renew Vitality is amazing. I have worked with multiple doctors both in the UK and State Side, this group represents what I consider to be best in class. I have nothing but praise for Dr. Marshall. I am a guy on the go and I will tell you that Nick on their team takes phenomenal care of me, it's like having my own personal concierge service 24/7. My only feedback would be....Don't ever lose Nick or I will have to go wherever he does. Thanks again!