Testosterone Replacement Therapy Clinic in Phoenix, AZ
---
Take Advantage of Innovative Hormone Replacement Therapy From The Renew Vitality
Phoenix, AZ
Testosterone Replacement Therapy Clinic
Address: 301 E Bethany Home Rd, Ste A-228, Phoenix, AZ 85012
Clinic Hours: M-TH 9:00 am - 8:00 pm; F 9:00 am - 5:00 pm
Phone: (602) 780-1014
Back to Locations
Testosterone Replacement Therapy Clinic in Phoenix, AZ
---
Not many men enjoy openly discussing their medical issues as they age, especially when the topic is low testosterone. Of course, this makes perfect sense since low testosterone can cause many unwanted age-related symptoms that can cause them to question their manhood, such as decreased muscle mass, constant daily fatigue, rapid weight gain, diminished libido, and, worst of all, reduced sexual performance. In some men, cases of low testosterone can even accelerate the decline in their sexual health, leaving them to deal with even more serious issues such as erectile dysfunction and premature ejaculation. So, of course, naturally, having to live with such complications is enough to make any man hesitate before walking into a clinic to talk to a physician about their problems.
However, if you neglect the symptoms of low testosterone long enough, you may find that a declining sexual performance is the least of your problems. If left untreated, low testosterone can also affect your overall physical health and increase the risks for other severe medical complications such as diabetes, cardiovascular disease, osteoporosis, and joint inflammation. Furthermore, having to deal with these issues daily can adversely affect your psychological health, eventually leading to depression, irritability, low esteem, and a lack of motivation to interact productively with your friends, family, and even your fellow employees in the workplace.
To men over 40 suffering from symptoms of Low T (low testosterone), we implore you not to hide from the world and give up. Thanks to modern science and medicine, hormone replacement therapy (HRT) can help you combat the age-related symptoms associated with Low T by providing a variety of safe and natural hormonal treatments to restore your testosterone to optimal levels.
At Renew Vitality in Phoenix, AZ, we utilize HGH, Sermorelin, bioidentical hormone, and testosterone replacement therapy (TRT) to help men optimize their ability to produce testosterone. By making use of the body's androgen receptors, we can help your body to process new testosterone received during treatment and stimulate it to increase testosterone production on its own.
With testosterone replacement therapy, men can replenish their low testosterone levels and see remarkable improvements in their age-related symptoms. Men who undergo TRT typically experience increased muscle mass, sexual desire, energy levels, and sexual performance, as well as an improved mood. Other benefits men have reported experiencing include increased bone density, improved muscle strength, and cognitive function. By opting for testosterone replacement therapy, men are not only restoring their testosterone and their masculinity, but they are also improving their lifestyle and optimizing their overall health.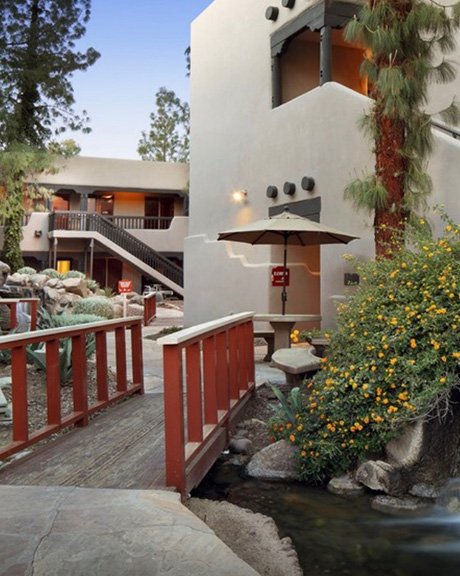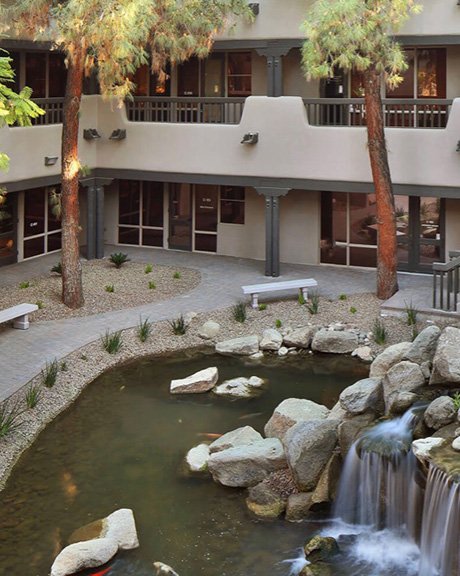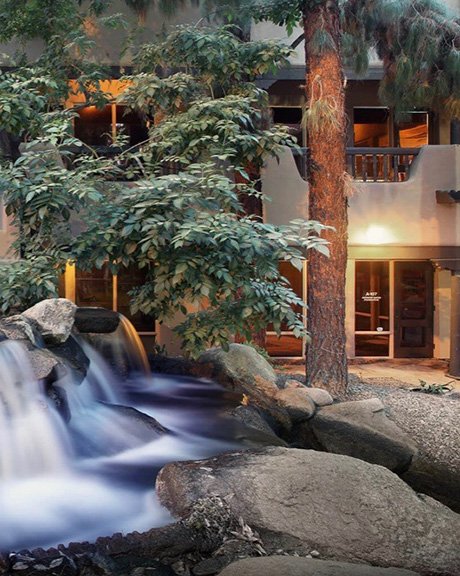 Welcome to Renew Vitality
---
How Much Does Testosterone Replacement Therapy Cost in Phoenix, AZ?
Because every man's physiology is uniquely different, the average cost of testosterone replacement therapy will vary based on each case's conditions and specific needs. Before prescribing a treatment plan, a Renew Vitality physician will study your medical history and conduct an initial evaluation to diagnose your symptoms. After determining the underlying cause of your medical issues, your physician will design a medicated program to help you effectively treat and improve your condition.
The staff at the Renew Vitality clinic in Phoenix, AZ, will then provide you with an overall estimate based on your office visits, the dosage level of the medication used, and the timeframe you'll need to spend on treatment to see results. Once you receive your treatment plan and a receipt for your overall expenses, you will need to discuss your payment options with our office so you can address your budget for TRT therapy before starting treatment.
How Do I Find An Effective Men's Health Clinic Near Me?
Thanks to Google, finding a men's health clinic near your location has never been easier. You can either type "men's health clinic near me" or include "men's hormone therapy" along with your respective city and state, and you should see search results for several men's health clinics in your area. However, if you wish to learn more about our services, you can also type "Renew Vitality" with your city and state, where you should be able to find search results for the closest Renew Vitality clinics near your home.
What Treatment Benefits Can I Expect to Receive At Renew Vitality In Phoenix, AZ?
Personalized Treatment
At Renew Vitality in Phoenix, AZ, we tailor our HRT to the specific needs and conditions of each individual. We make sure to prescribe hormone medication that your body can safely absorb and adjust to based on your medical history. And when it's time to integrate wellness plans with your hormone treatments, our team of wellness experts also incorporates sensible and manageable exercise regimens that you can enjoy to help you change your lifestyle and maximize results.
Convenient Locations
Since hormone replacement therapy is still emerging as a common practice, you may find it difficult to find men's hormone therapy near your home in Arizona. So Renew Vitality has offices in Phoenix and Tucson, so finding a Low T clinic to schedule regular appointments is a little easier. In addition, Renew Vitality has over 50 locations nationwide (23 on the West Coast alone), so our network can always keep track of your progress and provide treatment if you're traveling for business or planning to move to another state.
Experienced and Knowledgeable Team Of Experts
All the physicians in our network of medical professionals have decades of experience specializing in various fields of medicine, and each one is well versed in hormone replacement therapy. In addition, every member of our support staff is licensed and certified in anti-aging and regenerative medicine, so you can always find knowledgeable answers regarding your treatment if you can't reach your Renew Vitality physician for any reason.
---
Anthony Parasole
3 days ago
It's been a great experience working with Dr. Marshall and Josh and the Renew team. I wasn't feeling well and did research for treating my low testosterone the team walked me thru the process of bloodwork and doctor visit within a few days the process was complete and started treating my prescription I feel much better and they've been really great with answering any question throughout the process!

Tj Campion
week ago
I have been so happy with this company. The results in my fitness, happiness and all around life have been amazing. Great customer service, easy to do and at a fair price...

Jon Johnnidis
2 months ago
Experienced professionals for support, great product and excellent service. Energy levels and overall body comp positive results came quickly and remained. Highly recommend.

Thomas O'Rourke
3 months ago
Nice and easy. I decided to use both services, the testosterone and sermorelin treatments. The biggest improvement I see so far is the recovery time between workouts. I am less sore and have seemly endless energy. Only a few months in, but so far, so great

G Long
4 months ago
The team at Renew Vitality is amazing. I have worked with multiple doctors both in the UK and State Side, this group represents what I consider to be best in class. I have nothing but praise for Dr. Marshall. I am a guy on the go and I will tell you that Nick on their team takes phenomenal care of me, it's like having my own personal concierge service 24/7. My only feedback would be....Don't ever lose Nick or I will have to go wherever he does. Thanks again!