Testosterone Replacement Therapy Clinic in Milwaukee, WI
---
Get your drive back with our hormone replacement therapy
Milwaukee, WI
Testosterone Replacement Therapy Clinic
Address: 15850 W Bluemound Rd, Ste 11, Brookfield, WI 53005
Clinic Hours: M-TH 9:00 am - 8:00 pm; F 9:00 am - 5:00 pm
Phone: (262) 218-2420
Back to Locations
Testosterone Replacement Therapy Clinic in Milwaukee, WI
---
Did you know that over 30 million men in the United States suffer from low testosterone? It's true. And low testosterone can lead to more severe health problems such as osteoporosis, heart disease, diabetes, anxiety, erectile dysfunction, and loss of sexual desire. If you suspect that you may be suffering from low testosterone, schedule an appointment with the hormone replacement specialists at Renew Vitality clinic in Milwaukee, WI, today!
We provide our patients with a variety of male hormone replacement therapy treatments. These include testosterone injectables, pellets, and topical gels for males who suffer from low testosterone. Our hormone replacement clinic in Milwaukee has an experienced team of hormone doctors who are always ready to help with any concerns you may have about your health or treatment. If you want to visit us and discuss your situation, please contact us at 1-800-785-3945.
When considering the cost of testosterone replacement therapy, you'll need to remember that you're not only paying for your routine injections or gel — you're also paying for convenience. You'll find our clinics conveniently located within a doctor's office, so we can offer same-day appointments and prescriptions at no additional cost.
Before looking for a men's health clinic in your city, you will be happy to know that Renew Vitality has locations all across the United States. With us, you can always find a reliable and supportive men's hormone therapy clinic near your location.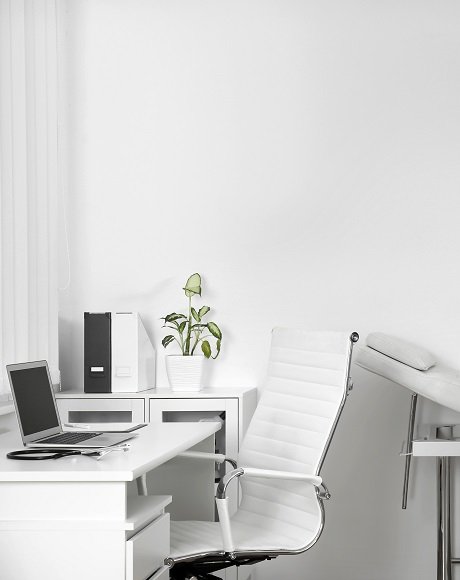 Welcome to Renew Vitality
---
How Much Does Testosterone Replacement Therapy Cost in Milwaukee, WI?
On average, testosterone replacement therapy in Milwaukee costs between $200 and $1000 per month (and can be considerably higher if you're also using HGH injections). Note that many physicians charge a fee for a consultation, which is typically added to any other costs associated with treatment. You should check with your insurance provider to determine the copay for office visits and any potential expenses their policy won't include.
A good way to estimate your total treatment cost would be to do a quick search on Google. Simply type: "hormone specialist near me" and the type(s) of treatment you're considering in the Google Search engine, and it should provide various results to help give you an idea of how much your specific therapy may cost.
Some insurance companies cover TRT therapy for hypogonadism (a condition where the sex glands produce a low amount of sex hormones) which is excellent news for middle-aged and older men suffering from the disease who want to feel like themselves again.
However, to guarantee you're getting quality treatment from a qualified provider, you must make sure that they have been certified by an established professional organization like the American Association of Clinical Endocrinologists (AACE) or the American College of Endocrinology (ACE).
Receive Amazing Treatment Benefits From Renew Vitality in Milwaukee, WI
Individualized care
We recognize that everyone reacts differently to testosterone therapies, so we create customized plans to treat each patient individually. Our professionals will provide recommendations based on your medical history, individual requirements, and concerns. Furthermore, At Renew Vitality, we ensure that you have someone to talk to if you have any questions or concerns regarding your health and well-being.
Accessibility
We recognize that time is a crucial commodity when you're trying to juggle the numerous facets of your life. So at Renew Vitality, we are open late evenings and early mornings so you don't have to miss work or disturb your family's quality time.
Reasonable pricing
We can work with your insurance provider to reduce costs and even offer payment plans to help you manage your budget. Our objective is not just to deliver high-quality treatment but also affordable care for all of our patients at Renew Vitality's Testosterone clinic in Milwaukee, WI.
---
Anthony Parasole
3 days ago
It's been a great experience working with Dr. Marshall and Josh and the Renew team. I wasn't feeling well and did research for treating my low testosterone the team walked me thru the process of bloodwork and doctor visit within a few days the process was complete and started treating my prescription I feel much better and they've been really great with answering any question throughout the process!

Tj Campion
week ago
I have been so happy with this company. The results in my fitness, happiness and all around life have been amazing. Great customer service, easy to do and at a fair price...

Jon Johnnidis
2 months ago
Experienced professionals for support, great product and excellent service. Energy levels and overall body comp positive results came quickly and remained. Highly recommend.

Thomas O'Rourke
3 months ago
Nice and easy. I decided to use both services, the testosterone and sermorelin treatments. The biggest improvement I see so far is the recovery time between workouts. I am less sore and have seemly endless energy. Only a few months in, but so far, so great

G Long
4 months ago
The team at Renew Vitality is amazing. I have worked with multiple doctors both in the UK and State Side, this group represents what I consider to be best in class. I have nothing but praise for Dr. Marshall. I am a guy on the go and I will tell you that Nick on their team takes phenomenal care of me, it's like having my own personal concierge service 24/7. My only feedback would be....Don't ever lose Nick or I will have to go wherever he does. Thanks again!