Testosterone Replacement Therapy Clinic in Charleston, SC
---
Get your drive back with our hormone replacement therapy
Charleston, SC
Testosterone Replacement Therapy Clinic
Address: 3900 Leads Ave, Ste 102, Charleston, SC 29405
Clinic Hours: M-F 9:00 am - 8:00 pm
Phone: (843) 507-2700
Back to Locations
Testosterone Replacement Therapy Clinic in Charleston, SC
---
If you're a man in his mid-thirties, you've likely noticed that your body is going through some surprising changes as you progress towards middle age. For example, have you suddenly experienced an unexplained lack of sexual desire for your significant other or sexual partner? Are you finding it more difficult to think critically or remember events from the day before? Or find yourself frequently exhausted during the week despite a good night's sleep? If so, you may be experiencing symptoms of low testosterone.
Typically, as men reach their 30s and 40s, their testosterone levels begin to decline, dropping by 1% yearly. Once men's testosterone levels fall below expected standards, they exhibit various unsettling age-related symptoms such as reduced sex drive, muscle weakness, impaired cognitive function, rapid weight gain, and constant fatigue. In addition, if left untreated, low testosterone can lead to other medical conditions such as osteoporosis, cardiovascular disease, accelerated sarcopenia, diabetes, and erectile dysfunction. And to make matters even worse, living with these medical complications on a daily basis will eventually strain a man's mental state and lead to psychological issues such as depression and low self-esteem, which further cause their health to decline.
However, there is a way for men to treat their low testosterone and restore their health. Thanks to the innovative process of male hormone replacement therapy (HRT), men can utilize specific hormonal treatments to help add more hormones into their bodies to balance their hormone levels. Through HRT, men can participate in a testosterone replacement therapy (TRT) program to help replenish their low testosterone levels and raise them to optimal standards. As a result, men can see noticeable physical improvements, including increased sex drive, more restful quality of sleep, reduced body fat, enhanced muscle strength, and improved sexual performance.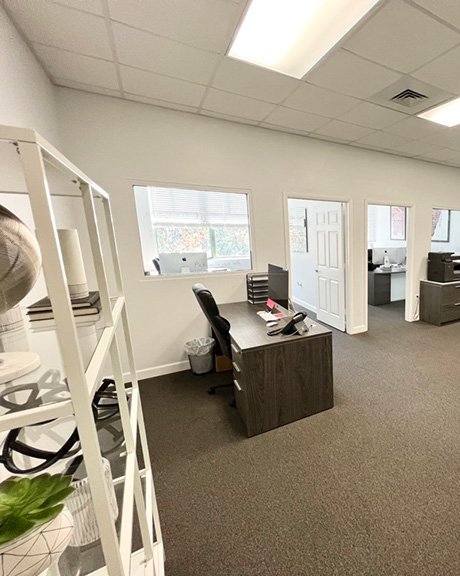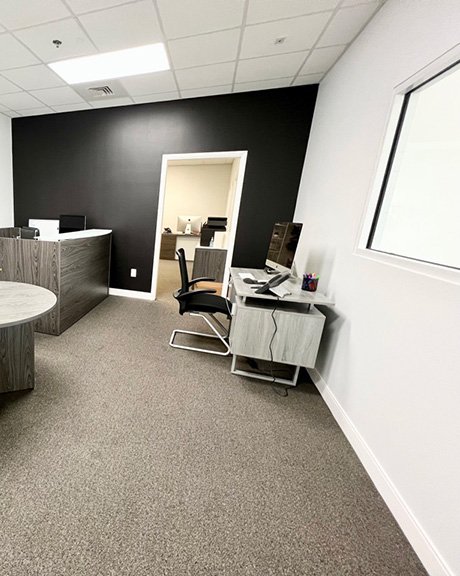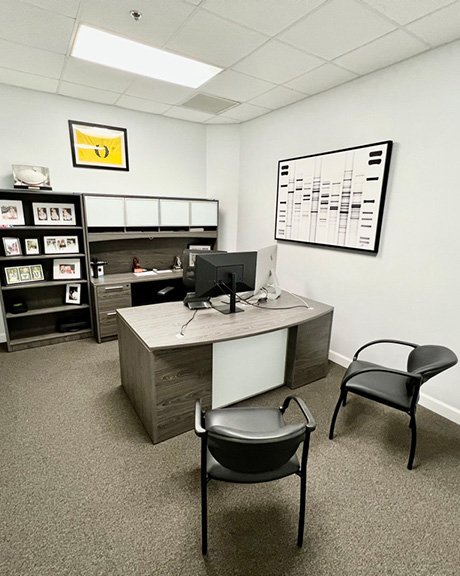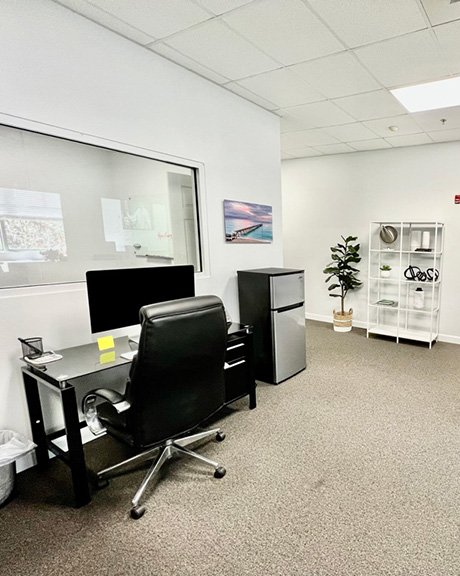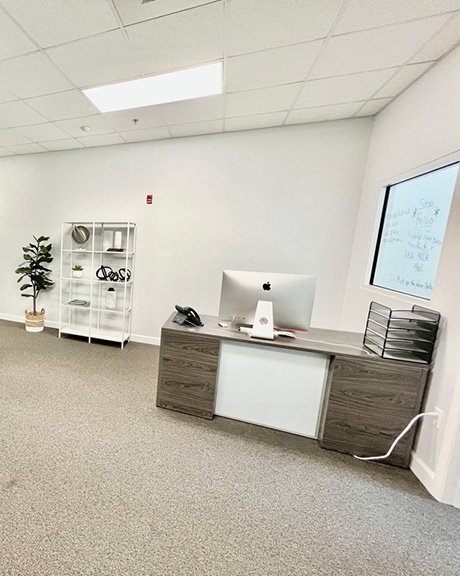 Welcome to Renew Vitality
---
How Much is the Cost of Testosterone Replacement Therapy in Charleston, SC?
Typically, every man that visits Renew Vitality will have a unique physiology that may require a particular approach to treatment, so the average cost of testosterone replacement therapy will usually vary depending on the individual nature of each case. That means for our staff to determine the treatment needed to effectively address your low testosterone symptoms, you will need to first schedule an initial consultation with one of our physicians at the Renew Vitality Clinic in Charleston, SC.
During your first visit to our office, your assigned Renew Vitality physician will perform a physical evaluation to determine the underlying cause of your low testosterone symptoms. Once they've studied your medical records and received the results of your physical assessment, the physician will then create a treatment plan to accommodate your specific needs and personal preferences regarding treatment.
After you've received your treatment plan, our financial department will provide a report detailing your possible expenses, which will include the type of medication prescribed for treatment, its dosage level, and the amount of time needed for your body to adjust to treatment and begin showing visible results. Once you've had a chance to review the potential costs of your treatment, our financial department will provide your available payment options before you start TRT therapy.
How Do I Find A Men's Health Clinic Near Me?
Using Google always makes it easier for finding a men's health clinic near your home. If you're looking for one of our facilities, try using keywords such as "Renew Vitality," and "men's hormone therapy" along with your city and state. This can prompt Google to provide several search results directing you to our closest hormone replacement clinics in your area.
At the Renew Vitality Testosterone Clinic in Charleston, SC, we specialize in comprehensive hormone replacement therapy for men struggling with hormone imbalances such as low testosterone. Our physicians integrate safe hormonal treatments with personalized wellness plans to create an effective testosterone replacement therapy that can help men raise their testosterone levels to healthier standards and alleviate their Low T symptoms. With our TRT plans, men can regain their physical performance and youthful exuberance as they optimize their overall health. Contact us at (843) 507-2700 to schedule an appointment and speak with one of our physicians in South Carolina about possible treatment options for your low testosterone.
What Treatment Benefits Can I Expect From Renew Vitality in Charleston, SC?
Personalized Treatment
Every man's physiology is inherently different, so it's essential that their HRT plan is tailored to address their unique experiences with Low T. That's why the staff at the Renew Vitality Clinic in Charleston, SC, take their time to study every aspect of your unique physiology so they can create a therapy plan that suits your body's specific biological needs and your own personal preferences for treatment.
In addition, because each patient we treat may have different reasons for needing hormone replacement, we provide several HRT options–such as Trimix, Sermorelin, HGH and testosterone treatments–to help deal with issues of sexual dysfunction, growth hormone deficiency, and low testosterone.
However, these medications can only work efficiently with good physical training and healthy eating habits. So, in addition to our medicated plans, our staff also works to help you achieve a healthier lifestyle so you can fully optimize your treatment. To that end, we also assign knowledgeable wellness experts that can work with your Renew Vitality physician to customize an easily manageable exercise and diet regimen that will help maximize the effects of your therapy so you can get the best results.
Convenient Locations
We know it isn't always easy to find the free time during the day to attend appointments, especially when navigating between work, kids, and running errands to manage your household. Don't worry, we can make time for you. Our offices are open Monday-Thursday from 9 am to 8 pm and only close early at 5 pm on Friday, allowing you to schedule appointments that can fit within your busy schedule; whether it's before your work shift or even after you've picked up the kids from school and taken care of odds and ends around the house.
Although hormone replacement therapy is steadily growing into a more common practice nowadays, finding a Low T clinic that specializes in men's hormone therapy in the immediate vicinity can sometimes be difficult for many people in some areas. That's why, in addition to the Renew Vitality Clinic in Charleston, SC, we also have a facility in Columbia to help make HRT more accessible to South Carolina residents. And if the situation arises where you can't make an appointment that works for you at the Renew Vitality Clinic on 3900 Leads Ave in Charleston, you can also reschedule to meet with our staff at the clinic in Columbia, SC and vice versa.
But that's not all. Once you become a patient, Renew Vitality has a nationwide network consisting of over 80 locations that you can access if you decide to move or need to travel to another state for work. And the best part? Each of our clinics can easily keep track of your progress in therapy and help you pick up where you left off while you're on the road or even after you've changed addresses and settled down in a new area.
Experienced Team of Professionals
When you're dealing with a medicated therapy that involves your hormones, you want to make sure that you have the best medical team on your side. And that's something you can count on when you join Renew Vitality. All of the medical professionals and specialists within our network of clinics are certified and licensed in hormone replacement therapy, with decades of combined experience in regenerative medicine. With their expertise, you can feel comfortable and confident that our knowledgeable and friendly physicians are providing the absolute best in medical care to address your hormone imbalance. And if you have any questions or concerns you may have regarding treatment but are unable to reach your Renew Vitality physician for any reason, our response team can work to provide you with much needed answers within 24 hours.
---
Anthony Parasole
3 days ago
It's been a great experience working with Dr. Marshall and Josh and the Renew team. I wasn't feeling well and did research for treating my low testosterone the team walked me thru the process of bloodwork and doctor visit within a few days the process was complete and started treating my prescription I feel much better and they've been really great with answering any question throughout the process!

Tj Campion
week ago
I have been so happy with this company. The results in my fitness, happiness and all around life have been amazing. Great customer service, easy to do and at a fair price...

Jon Johnnidis
2 months ago
Experienced professionals for support, great product and excellent service. Energy levels and overall body comp positive results came quickly and remained. Highly recommend.

Thomas O'Rourke
3 months ago
Nice and easy. I decided to use both services, the testosterone and sermorelin treatments. The biggest improvement I see so far is the recovery time between workouts. I am less sore and have seemly endless energy. Only a few months in, but so far, so great

G Long
4 months ago
The team at Renew Vitality is amazing. I have worked with multiple doctors both in the UK and State Side, this group represents what I consider to be best in class. I have nothing but praise for Dr. Marshall. I am a guy on the go and I will tell you that Nick on their team takes phenomenal care of me, it's like having my own personal concierge service 24/7. My only feedback would be....Don't ever lose Nick or I will have to go wherever he does. Thanks again!