Testosterone Replacement Therapy Clinic in Boulder, CO
---
Enhance Your Health WithTransformative Hormone Replacement Therapy From The Renew Vitality
Boulder, CO
Testosterone Replacement Therapy Clinic
Address: 2525 Arapahoe Ave, Ste C210, Boulder, CO 80302
Clinic Hours: M-F 7:00 am - 6:00 pm
Phone: (720) 547-8070
Back to Locations
Testosterone Replacement Therapy Clinic in Boulder, CO
---
If you're a man over 40, you've probably noticed that your body has begun going through some unsettling changes. For example, have you felt tired throughout the day, even after a full night's rest? Do you feel your arm muscles suddenly straining to lift a weight that you've previously had no trouble lifting off the ground? Have you found yourself less motivated to engage in the bedroom when it's time to get romantic with your significant other? If your answer is yes to any of these questions, then it's a good chance that your body may be running low on testosterone.
Although these symptoms are typically indicative of our transition to middle age, many men do not experience these issues due to their healthy testosterone levels. However, after many years of study, physicians have found that men with lower than average testosterone levels were more likely to exhibit low libido and mood swings as their bodies consistently experienced rapid weight gain, fatigue, and muscle decay. In addition, physicians have observed that men who suffer from Low T (low testosterone) are more vulnerable to serious medical conditions such as osteoporosis, heart disease, diabetes, and sexual disorders like erectile dysfunction.
Unfortunately, the struggle men must undergo to combat these conditions can also cause a great strain on their mental health, eventually causing depression and low-esteem. That psychological stress can further harm their physical health and cause the aging process to accelerate much faster.
As testosterone has been associated as the primary hormone affecting how men age, physicians have determined that hormone imbalances are typically the culprit behind many male age-related symptoms. The only way to restore hormone imbalance would be to introduce a proper amount of testosterone hormones into the body to boost levels to healthier standards. So far, the most effective method physicians have found to meet that objective is the subcutaneous administration of testosterone treatments through hormone replacement therapy (HRT).
At the Renew Vitality Testosterone Clinic in Boulder, CO, we offer safe and effective male HRT to help men over 40 restore and maintain their testosterone levels. Our licensed and certified hormone specialists specialize in administering stellar TRT replacement therapy that can return your energy, muscle strength, and sex drive to optimal standards. We also provide various types of testosterone medication, including HGH and Sermorelin Therapy, allowing you to find options best suited to stimulate your body into naturally producing the necessary amounts of testosterone needed to optimize your physical health.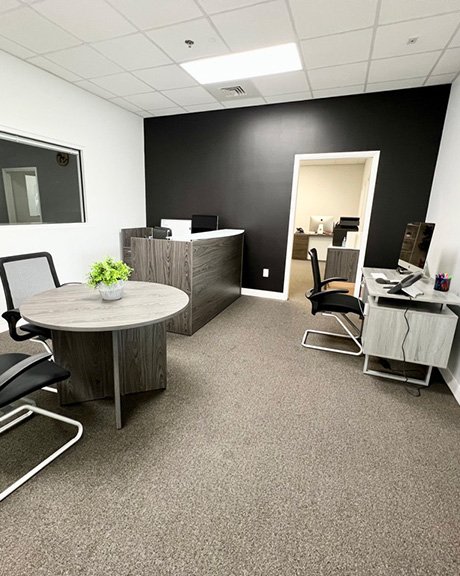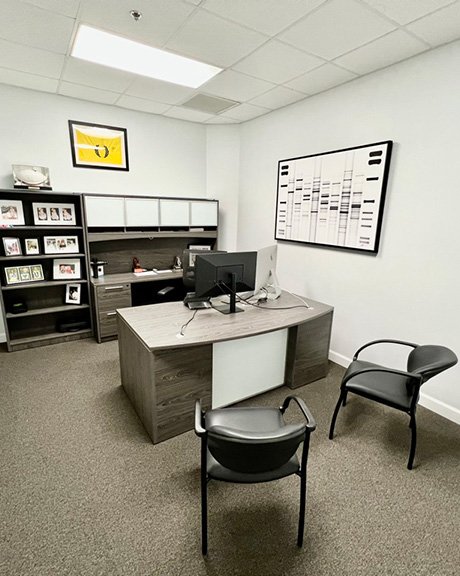 Welcome to Renew Vitality
---
How Much Does Testosterone Therapy Cost in Boulder, CO?
Since human physiology is uniquely different and each person may respond differently to treatment, the overall costs of testosterone replacement therapy can vary depending on the individual case. However, figuring out how much you will need to invest in your therapy can be accomplished in a few easy steps.
First, patients interested in exploring their options for TRT therapy will need to undergo a medical history review and an initial physical evaluation during their first visit to Renew Vitality in Boulder, CO.
Next, our seasoned and knowledgeable staff of medical professionals will study the evaluation and review the results to determine the best plan of treatment to help you achieve improved testosterone levels safely. Then, based on the customized dosage of your prescribed medication and the duration of time needed for your body to fully benefit from the therapy, our office will provide a detailed estimate, so you can review the overall costs and expenses before starting treatment.
Finally, we will discuss your available payment options so you can decide if the testosterone replacement therapy is affordable enough to move forward and start planning your budget.
How Do I Find An Effective Men's Health Clinic Near Me?
Have trouble finding the nearest men's health clinic? You can find us on Google. Simply type 'Renew Vitality" along with your city and state, and the search engine will provide several search locations for our hormone replacement therapy clinics near your area. You can also contact us at 1-800-785-3945 and ask for our nearest office locations to find the closest Renew Vitality clinic to your home.
Treatment Benefits at our Male Testosterone Clinic in Boulder, Colorado
Personalized Treatment
Hormone replacement therapy isn't some "one size fits all" formula that everyone can use. Every male's physiology and genetics are uniquely different, so their biological responses to treatment may differ. With that in mind, every physician on our medical staff thoroughly studies your medical history to ensure they're designing a comprehensive hormone replacement plan tailored to your body's specific needs. As part of your personalized plan, our wellness experts will also create a customized exercise and diet program that your body can easily manage to help you maximize your treatment and receive the best results.
Convenient Locations
Given that the emerging science of men's hormone therapy is still relatively new, we understand how difficult it can be to find a men's health clinic near your home that specializes in treating low testosterone. So, we made sure that the Renew Vitality clinic in Boulder, CO, was one of four locations where men could find nearby hormone replacement therapy in the Colorado area. And to help you receive hormone therapy anywhere in the U.S., Renew Vitality has over 50 clinics nationwide, so even if you move to another state, our medical professionals can continue to track your progress and provide treatment wherever you go.
Experienced and Knowledgeable Team Of Experts
All of our physicians are licensed and certified members of the medical community who are well trained in anti-aging medicine and hormone replacement therapy. With their combined knowledge spanning decades of medical experience, our Renew Vitality team of experts can efficiently guide you through an effective individualized treatment plan to help change your lifestyle and optimize your overall health. In addition, if you have any questions or concerns about hormone replacement therapy, they'll be ready to provide any answers and helpful tips to further aid you before, during, and after treatment.
---
Anthony Parasole
3 days ago
It's been a great experience working with Dr. Marshall and Josh and the Renew team. I wasn't feeling well and did research for treating my low testosterone the team walked me thru the process of bloodwork and doctor visit within a few days the process was complete and started treating my prescription I feel much better and they've been really great with answering any question throughout the process!

Tj Campion
week ago
I have been so happy with this company. The results in my fitness, happiness and all around life have been amazing. Great customer service, easy to do and at a fair price...

Jon Johnnidis
2 months ago
Experienced professionals for support, great product and excellent service. Energy levels and overall body comp positive results came quickly and remained. Highly recommend.

Thomas O'Rourke
3 months ago
Nice and easy. I decided to use both services, the testosterone and sermorelin treatments. The biggest improvement I see so far is the recovery time between workouts. I am less sore and have seemly endless energy. Only a few months in, but so far, so great

G Long
4 months ago
The team at Renew Vitality is amazing. I have worked with multiple doctors both in the UK and State Side, this group represents what I consider to be best in class. I have nothing but praise for Dr. Marshall. I am a guy on the go and I will tell you that Nick on their team takes phenomenal care of me, it's like having my own personal concierge service 24/7. My only feedback would be....Don't ever lose Nick or I will have to go wherever he does. Thanks again!