Testosterone Replacement Therapy Clinic in Richmond, VA
---
Rebuild Your Low T With Hormone Replacement Therapy From The Renew Vitality
Richmond, VA
Testosterone Replacement Therapy Clinic
Address: 4600 Cox Rd, Ste 200-219, Glen Allen, VA 23060
Clinic Hours: M-F 9:00 am - 8:00 pm
Phone: (804) 492-7820
Back to Locations
Testosterone Replacement Therapy Clinic in Richmond, VA
---
By now, it is an unspoken rule that men should pay more attention to their bodies and check for potential medical complications as they reach the age of 40. Usually, colon or prostate checks are the most commonly discussed topics during these conversations since complications pose a high cancer risk for men in their middle age, but those aren't the only issues men have to face. And most of the time, there's one thing that always seems to get overlooked when aging men are preparing for the latter half of their lives: the eventual decline of their testosterone.
Most men accept that their bodies will deteriorate and slow down as they get older, which is why many rarely even think to have their testosterone checked. However, when testosterone declines, many symptoms can easily lead to more severe medical conditions if left neglected. If you're a man over 40 and have yet to check your testosterone levels, then you may want to ask yourself a few important questions before your next doctor's visit:
Are you constantly fatigued, even after a good night's sleep?
Do you feel a significant difference in muscle strength? Have you noticed a decrease in muscle mass?
Have you experienced a lack of sexual desire? Or have you noticed a decrease in your sexual performance?
Do you find yourself becoming more irritable with loved ones? Or do you experience random mood swings?
Have you experienced unexplained weight gain?
If you answered yes to any of these questions, then you may need to discuss these symptoms with your doctor and ask them to perform a check for low testosterone.
It's best to take the symptoms of low testosterone or Low T, as it is sometimes called, seriously as they are usually precursors to more severe medical issues. Men suffering from Low T can eventually become vulnerable to obesity, cardiovascular disease, joint inflammation, osteoporosis, diabetes, and erectile dysfunction. Having to deal with these issues can also cause a massive strain on a man's mental health and lead to depression, which can also harm their physical health.
Luckily, there is a way to treat the symptoms of low testosterone and other related issues. By undergoing hormone replacement therapy (HRT), men can utilize certain hormone medications to introduce new testosterone into the body and restore their low levels to optimal standards. In doing so, men can experience remarkable improvements in their muscle mass, libido, cognitive function, and sexual performance.
At the Renew Vitality Testosterone Clinic in Richmond, VA, we provide safe and effective HRT treatment to address your testosterone deficiency. We offer peptide, bioidentical hormone, and HGH medications customized and prescribed explicitly for your testosterone replacement therapy (TRT). In addition, we combine wellness programs that incorporate daily exercise regimens and custom diets to help you change and improve your lifestyle, so you can truly optimize your results.
You may feel that signing up for a specialist treatment may be too much for something so natural as aging. But the truth is, low testosterone can drastically make the regular activity of your daily routine difficult to enjoy, therefore altering your overall quality of life. If treating your Low T means that you can correct those situations and maintain a sense of peace, then you may need to consider that the benefits you will receive ultimately outweigh the cost of testosterone replacement therapy.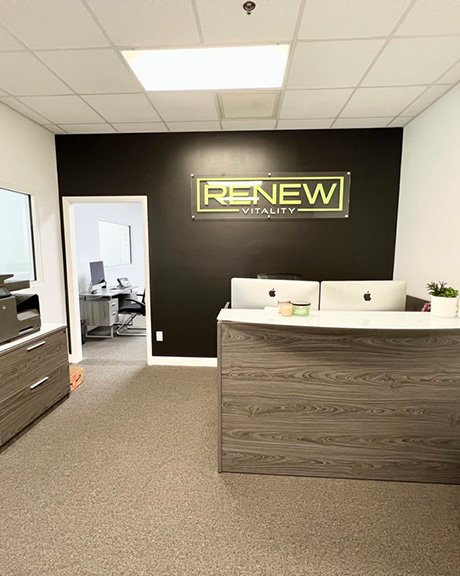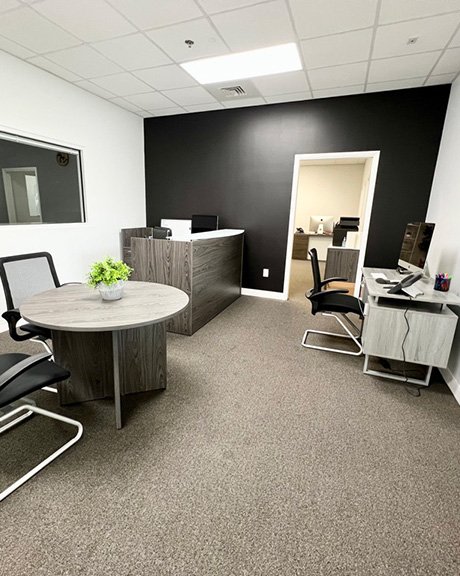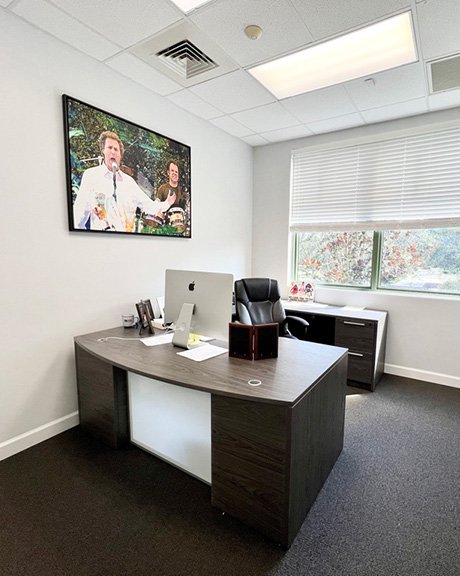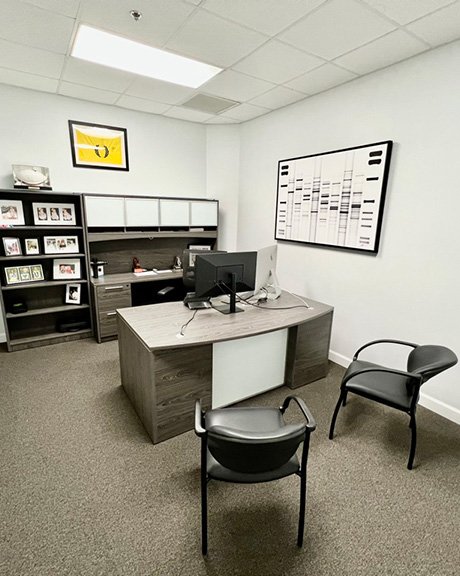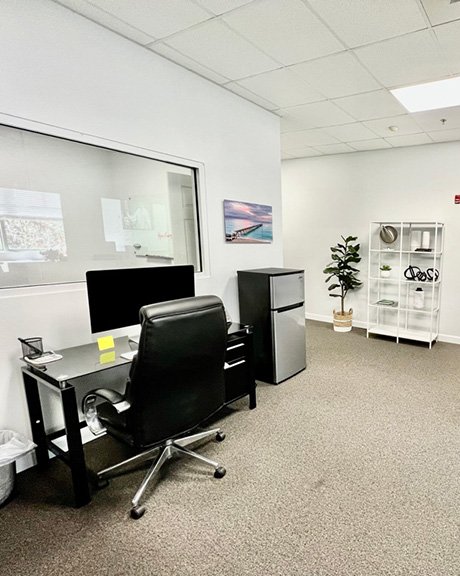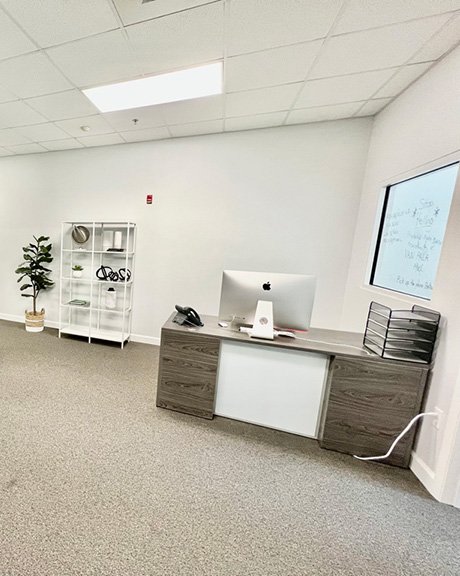 Welcome to Renew Vitality
---
How Much Does Testosterone Replacement Therapy Cost In Richmond, VA?
The overall cost of your testosterone replacement therapy will usually depend on several factors of your prescribed treatment. To determine how your body will respond to certain medications, a Renew Vitality physician will first review your medical records and conduct an initial evaluation during your consultation. After thoroughly reviewing your medical history and initial test results to determine the underlying cause of your testosterone deficiency, your physician will create the best treatment plan to suit your needs and help you achieve your goals. Based on the type of medication used during therapy, the dosage level, and the timeframe needed to see results, our office will provide you with an itemized report to review the overall costs for potential treatment. Once you've reviewed the expenses for your treatment plan, you can discuss your payment options with our office and begin planning your budget before starting TRT therapy.
How Do I Find An Effective Men's Health Clinic Near Me?
If you're having trouble finding a Renew Vitality men's health clinic, Google is a great place to begin searching. Simply type in Renew Vitality along with the keywords "men's hormone therapy near me" or "men's health clinic near me," followed by your current location, and Google will provide several results for the closest Renew Vitality clinics near your home.
At Renew Vitality in Richmond, VA, we provide cutting-edge testosterone replacement therapy to men over 40 suffering from symptoms of low testosterone. We utilize safe and effective HGH, peptide, and bioidentical hormone treatments to help men rebuild their testosterone and optimize their overall health. Contact our hormone replacement clinic at 1-800-785-3945 and schedule an appointment with one of our physicians in Richmond today!
What Treatment Benefits Can I Receive at Renew Vitality in Richmond, VA?
Personalized Treatment
Since every man's physiology is uniquely different, your HRT will need to be tailored to accommodate your body's physical and medical-related needs. At Renew Vitality in Richmond, VA, we customize our hormone treatments to meet the specific requirements of your particular case to help your body fully utilize the therapy so you can achieve the best results. Our wellness experts will also study your physiology and work with our physicians to design an exercise and diet plan that you can manage and enjoy so that it's easier for you to stick with a daily routine. By working together, our staff will create a therapy plan that is carefully designed to work in your best interest.
Convenient Locations
With hormone replacement therapy being a relatively new science, we understand it can be hard to find a men's health clinic specializing in HRT near your home in Virginia. Not to worry, Renew Vitality has you covered. We have clinics in Richmond, Alexandria, Chesapeake, and Virginia Beach that are open from early morning to the late evening, so you can always find a nearby clinic and schedule appointments to fit your busy life. In addition, we have 50 offices located nationwide, so we can always track your recent progress and provide treatment as you travel for business or have to move to another state.
Customized Pricing
In this declining economy, we understand that paying medical bills can be difficult when you're unprepared. So the staff at the Renew Vitality clinic in Richmond, VA, provides only customized pricing based on your treatment plan. We make sure to itemize each step of the process and thoroughly discuss your potential expenses so you plan and manage your budget more effectively before you start treatment.
---
Anthony Parasole
3 days ago
It's been a great experience working with Dr. Marshall and Josh and the Renew team. I wasn't feeling well and did research for treating my low testosterone the team walked me thru the process of bloodwork and doctor visit within a few days the process was complete and started treating my prescription I feel much better and they've been really great with answering any question throughout the process!

Tj Campion
week ago
I have been so happy with this company. The results in my fitness, happiness and all around life have been amazing. Great customer service, easy to do and at a fair price...

Jon Johnnidis
2 months ago
Experienced professionals for support, great product and excellent service. Energy levels and overall body comp positive results came quickly and remained. Highly recommend.

Thomas O'Rourke
3 months ago
Nice and easy. I decided to use both services, the testosterone and sermorelin treatments. The biggest improvement I see so far is the recovery time between workouts. I am less sore and have seemly endless energy. Only a few months in, but so far, so great

G Long
4 months ago
The team at Renew Vitality is amazing. I have worked with multiple doctors both in the UK and State Side, this group represents what I consider to be best in class. I have nothing but praise for Dr. Marshall. I am a guy on the go and I will tell you that Nick on their team takes phenomenal care of me, it's like having my own personal concierge service 24/7. My only feedback would be....Don't ever lose Nick or I will have to go wherever he does. Thanks again!