Testosterone Replacement Therapy Clinic in Manheim, PA
---
Get your drive back with our hormone replacement therapy
Manheim, PA
Testosterone Replacement Therapy Clinic
Address: Manheim, PA 17545
Clinic Hours: M-F 9:00 am - 8:00 pm
Phone: (717) 308-5400
Back to Locations
Testosterone Replacement Therapy Clinic in Manheim, PA
---
It's no secret that testosterone is vital to developing and regulating many male characteristics. In addition to being responsible for men's sex drive and sexual performance, testosterone is also known to help maintain muscle growth, red cell production, and the body's ability to burn fat. But although many are aware of testosterone's contribution to the male anatomy, what isn't common knowledge are the side effects that can affect a man's overall health once their testosterone levels are low.
Unfortunately, low testosterone levels are an inevitable part of the aging process for every man. For most men, testosterone levels typically start to decline around their thirties and forties, continuing in a gradual 1% decrease as they age. In many cases, this decrease has little to no effect on their health. However, once your testosterone drops below the normal parameters, it can cause various physical issues–such as muscle weakness, low sex drive, fatigue, and abrupt weight gain–that make it difficult to engage in regular exercise and other activities, significantly hindering a man from fully experiencing a normal life.
These physical issues may seem minuscule at first, but after some time, they can transition to more severe medical complications such as osteoporosis, diabetes, and erectile dysfunction that can cause your health to worsen, and in some cases, eventually shorten your mortality.
But all hope isn't lost. Our experts at the Renew Vitality Testosterone Clinic in Manheim, PA, strive to help men overcome their testosterone deficiency and extend their longevity with male hormone replacement therapy (HRT) that can help boost their low testosterone levels to more optimal standards. By utilizing specific medications to provide the amount of hormones needed to balance their hormone levels, we can create customized testosterone replacement therapy (TRT) programs to help improve muscle strength, increase sexual desire, reduce body fat, and restore the vigor you've lost from low testosterone. From undergoing our Low T treatments, you can look and feel younger, and approach the world with a renewed energy that makes it possible to truly enjoy your life for years to come.
If you believe you're struggling with low testosterone and are tired of watching your quality of life deteriorate before your eyes, visit the specialists at Renew Vitality on North Penryn Road in Manheim, Philadelphia to begin taking the necessary steps to correct your testosterone deficiency and take back your life.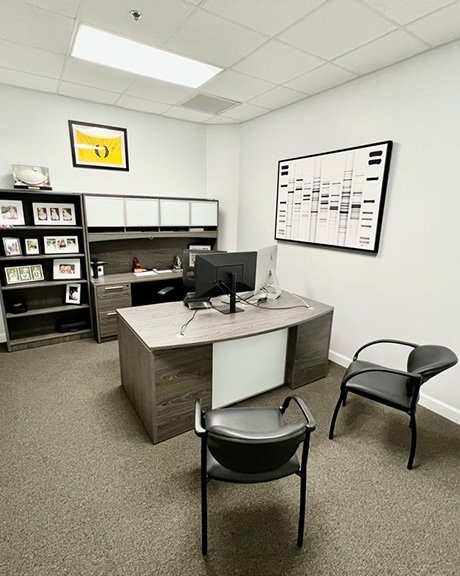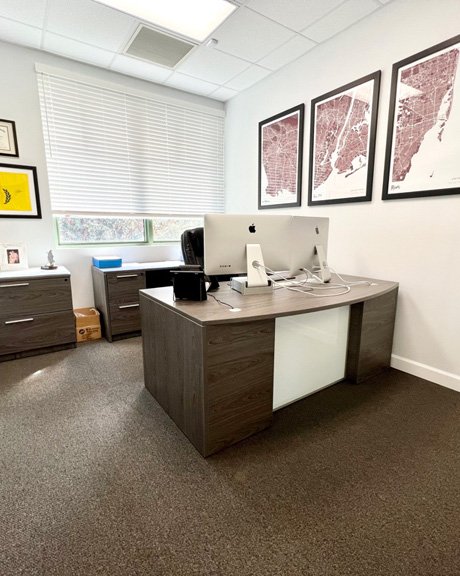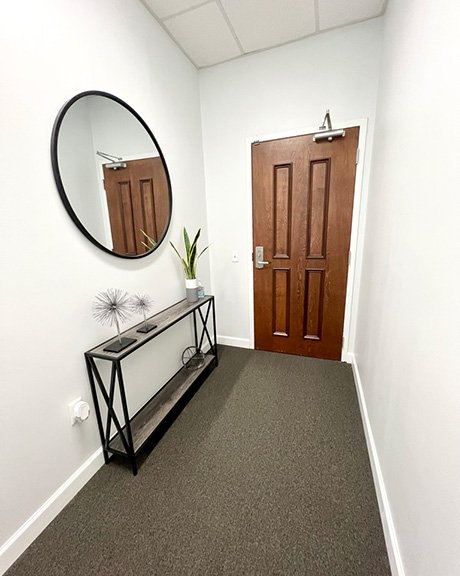 Welcome to Renew Vitality
---
How Much Does Testosterone Replacement Therapy Cost in Manheim, PA?
Every man's physiology is quite unique and will have a different response to their prescribed medicine, which usually requires special accommodations during treatment. So, based on the individualized needs of each patient, the average cost of testosterone replacement therapy will usually vary depending on the nature of the case. Therefore, you will first need to schedule an appointment for an initial consultation at the Renew Vitality Clinic in Manheim, PA, and receive a treatment plan in order for our staff to accurately determine the potential costs of your customized low testosterone therapy.
To start the process, a Renew Vitality physician will examine your medical records, ask about your personal preferences, and perform a physical evaluation to pinpoint the source of your testosterone deficiency. Then, based on the results of your initial testing and your preferred TRT options, your physician will customize a treatment plan best suited to your body's specific biological needs and treat the cause of your Low T.
At the end of your consultation, our office will then provide you with a financial report that factors in the type of prescribed medication and the dosage level, and how much time you'll need to be on therapy. Once you've reviewed the potential overall costs of your treatment, we can then provide available payment options for your TRT therapy.
How Do I Find A Men's Health Clinic Near Me?
Typically, Google is the most effective go-to resource when searching for a men's health clinic near your home. Simply input keywords like "men's hormone therapy near me" or "Renew Vitality" along with your city and state and Google will provide a list of our hormone replacement clinics located near your locale.
At the Renew Vitality Testosterone Clinic in Manheim, PA, we specialize in comprehensive hormone replacement therapy for men struggling with hormone imbalances such as low testosterone. Our experienced hormone specialists combine safe hormonal treatments with customized wellness plans to create an effective testosterone replacement therapy that can help boost men's low testosterone levels and optimize their overall health. Contact us at (717) 308-5400 to schedule an appointment at our Low T clinic in Pennsylvania and ask about possible treatment options for your low testosterone.
What Treatment Benefits Can I Expect to Receive at Renew Vitality in Manheim, PA?
Personalized Treatment
Every male will be affected differently by their hormone imbalance, so it is imperative that they are treated with a plan that reflects the uniqueness of their hormone-related issues. So at the Renew Vitality Clinic in Manheim, PA, our staff work to customize our hormone replacement therapy to match the distinct needs of each one of our patients. To that end, we offer several HRT options, such as HGH therapy, Trimix injections, and testosterone treatments to help resolve the many symptoms caused by uncommon fluctuating or low hormone levels. By thoroughly reviewing your medical history and inquiring about your objectives for treatment, we can effectively tailor each therapy plan to accurately focus on your personal issues with hormone imbalance, whether it's sexual dysfunction, low testosterone, or growth hormone deficiency.
In our experience, we have found that regular physical training and healthy eating habits can truly maximize the effects of our prescribed medicated treatments and help patients achieve the best results during their therapy. However, this can only work if your body is comfortable adjusting to a healthier lifestyle. So, to help you transition into a daily health routine at a pace that works for you, our wellness experts will review your current physical capabilities and food preferences to create an exercise and diet regimen that you can gradually grow into, making it easier for you to increase your chances of success.
Convenient Locations
As working class individuals ourselves, we know that it can be downright challenging to find ample time for doctor's appointments, especially when you're dealing with other aspects of your life that require your immediate attention. To make things easier for you, the Renew Vitality Clinic in Manheim, PA, is open from 9 am to 8 pm, so whether it's early in the morning or late in the evening, you can always choose a timeframe that works with your busy schedule.
Our goal is to have HRT more accessible to residents in Pennsylvania. We want you to be able to find accessible men's hormone therapy near your home, even if you don't necessarily live in the Manheim area. For that reason, we also have Renew Vitality offices in Lancaster, and Philadelphia, Pittsburgh, ensuring that every Pennsylvania resident can easily locate a Low T clinic within their vicinity.
Once you sign up for treatment with Renew Vitality, you'll also have access to over 50 locations nationwide that can provide treatment no matter where you are in the United States. So, whether you travel across the country constantly for work or need to move your family to another state, you can feel at ease knowing that you can always find a Renew Vitality clinic that can help you continue therapy while you're on the go or after you've adjusted to your new home.
Experienced Team of Professionals
At the Renew Vitality Clinic in Manheim, PA, we have an excellent staff of licensed medical professionals that have decades of experience in administering regenerative medicine to men struggling to raise their testosterone. Our physicians, nurse practitioners and wellness experts, have worked in our network of clinics for years helping testosterone deficient men optimize their hormone levels and alleviate their unwanted related symptoms. Thanks to their combined expertise, hundreds of men in the United States have reduced the effects of their low testosterone and restored their cognitive thinking, muscle growth, and physical function, thus improving their overall health. With their strong track record, you can be sure that the treatment plan they customize for you can also effectively eliminate your issues with hormone imbalance. And if you have concerns at any point during therapy, they can work with you to adjust the parameters and are adept at creating solutions that can get you back on track towards achieving your desired results. If at any point, you need assistance before your next appointment, our knowledgeable response team is just a phone call away and will work to provide answers to any questions or concerns regarding treatment in a quick and timely manner.
---
Anthony Parasole
3 days ago
It's been a great experience working with Dr. Marshall and Josh and the Renew team. I wasn't feeling well and did research for treating my low testosterone the team walked me thru the process of bloodwork and doctor visit within a few days the process was complete and started treating my prescription I feel much better and they've been really great with answering any question throughout the process!

Tj Campion
week ago
I have been so happy with this company. The results in my fitness, happiness and all around life have been amazing. Great customer service, easy to do and at a fair price...

Jon Johnnidis
2 months ago
Experienced professionals for support, great product and excellent service. Energy levels and overall body comp positive results came quickly and remained. Highly recommend.

Thomas O'Rourke
3 months ago
Nice and easy. I decided to use both services, the testosterone and sermorelin treatments. The biggest improvement I see so far is the recovery time between workouts. I am less sore and have seemly endless energy. Only a few months in, but so far, so great

G Long
4 months ago
The team at Renew Vitality is amazing. I have worked with multiple doctors both in the UK and State Side, this group represents what I consider to be best in class. I have nothing but praise for Dr. Marshall. I am a guy on the go and I will tell you that Nick on their team takes phenomenal care of me, it's like having my own personal concierge service 24/7. My only feedback would be....Don't ever lose Nick or I will have to go wherever he does. Thanks again!