Testosterone Replacement Therapy Clinic in Dallas, TX
---
Get your drive back with our hormone replacement therapy
Dallas, TX
Testosterone Replacement Therapy Clinic
Address: 14850 Quorum Dr, Ste 440 Dallas, TX 75254
Clinic Hours: M-TH 8:00 am - 7:00 pm; F 8:00 am - 5:00 pm
Phone: (469) 343-1100
Back to Locations
Testosterone Replacement Therapy Clinic in Dallas, TX
---
Testosterone is responsible for many processes through a man's body, including his red blood cell production, storage of fat, and his sex drive. It also affects his muscle mass, mental health, and primary sex characteristics. With testosterone impacting so much in a man's body, the symptoms of low testosterone can have such a widely-felt negative impact.
Some of the symptoms associated with having low testosterone include erectile dysfunction, lower libido, and an increase in fat mass. Other symptoms that impact a man's daily life include irritability, becoming easily fatigued, and a loss of overall body composition compared to younger years. All of these symptoms combined can cause men with low testosterone to experience an overall lower quality of life.
For men currently experiencing these damaging symptoms, searching for testosterone replacement therapy near me is the first step toward optimizing your hormone levels. At our hormone therapy clinics, we offer several different types of testosterone replacement therapy at our low t clinic in order to help men alleviate their symptoms and experience a healthier way of living. Most patients begin to experience noticeable improvements just 2-5 weeks after starting trt therapy. Some of the initial benefits patients report are increased energy, improved focus, and better memory.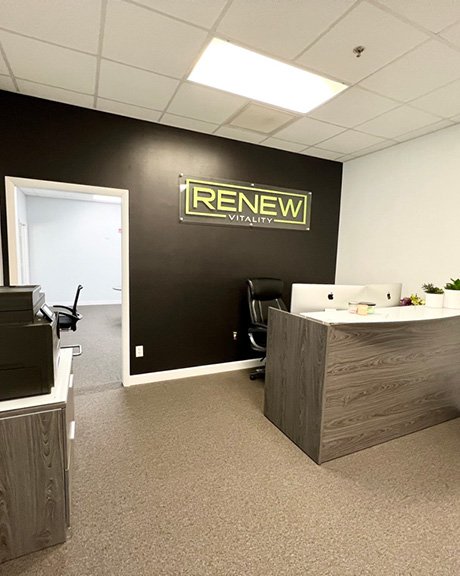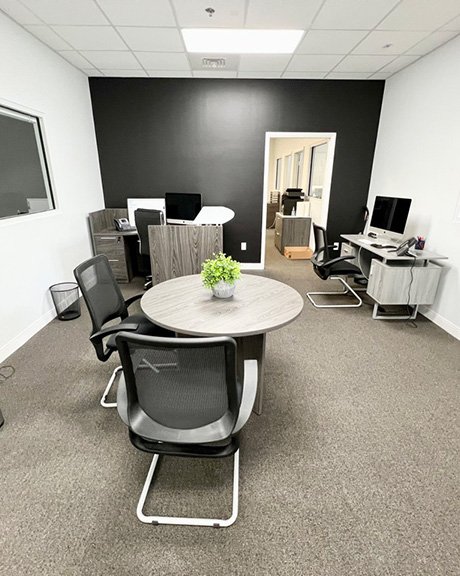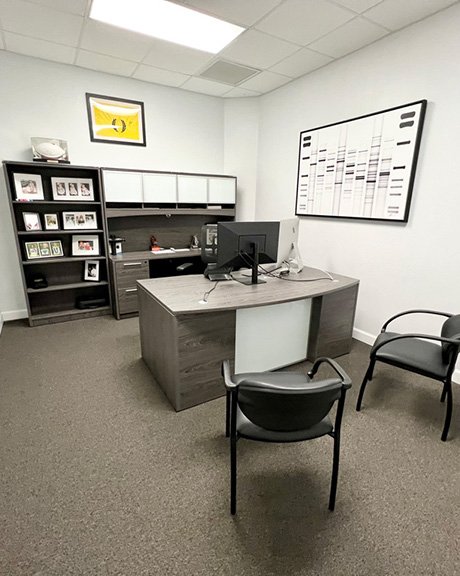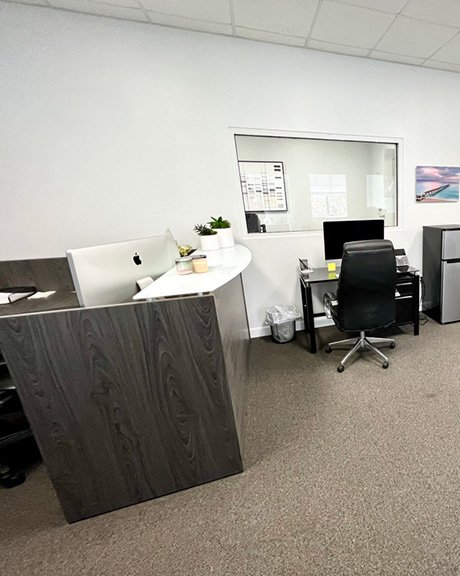 Welcome to Renew Vitality
---
How Much Does Testosterone Replacement Therapy Cost in Dallas, Texas?
At our men's health clinic, the journey toward balancing your hormone levels begins with an initial consultation with our physicians. The initial consultation includes a physical exam, typically lasts about one hour, and costs a flat rate of $400. After the initial consultation, the cost of men's hormone therapy near me greatly depends on a man's individual needs, his treatment plan, and the length of treatment.
At this time, health insurance companies do not cover the cost of male hormone replacement therapy. Insurance companies will usually cover lab work, blood work, and other diagnostic tests so long as the health provider performing the procedure is in your coverage network. While we are unable to file any claims to health insurance companies, flexible spending accounts provide our patients with another option to pay for treatment.
Treatment Benefits at our Low Testosterone Clinic in Dallas, Texas
Convenient Nationwide Locations
We offer more than 50 hormone replacement therapy clinics throughout the United States in order to make testosterone therapy more accessible. Our male testosterone clinic in Dallas, Texas is located on Quorum Drive and fully prepared to serve the hormone replacement therapy needs of the community.
Personalized Treatments
Testosterone replacement therapy is not one-size-fits-all. Every man's pre-existing hormone levels, lifestyle, and symptoms are unique. The treatment plans we put together for our patients are designed to address their unique requirements. Our Renew Clinic offers testosterone therapy, HGH and sermorelin treatments, sexual health enhancements, and personalized wellness programs. Our personalized wellness programs cover a variety of topics from basic fitness tips to full diet and exercise programs. They provide an overall healthier lifestyle and more enjoyable quality of life than just exercise or treatment alone.
Experienced Team of Professionals
Our low testosterone doctors understand that the negative stigma often attached to having low-t frequently prevents men from seeking treatment at a men's health clinic near me. Our knowledgeable doctors and support staff have decades of combined experience in the fields of anti-aging and age management, which enables them to serve our patients discreetly, effectively, and professionally. When searching for a hormone specialist near me, you can feel confident in the individualized treatment plan you receive at our Renew Vitality Clinic. Our team of professionals is here to help you should you have any questions or concerns.
---
Anthony Parasole
3 days ago
It's been a great experience working with Dr. Marshall and Josh and the Renew team. I wasn't feeling well and did research for treating my low testosterone the team walked me thru the process of bloodwork and doctor visit within a few days the process was complete and started treating my prescription I feel much better and they've been really great with answering any question throughout the process!

Tj Campion
week ago
I have been so happy with this company. The results in my fitness, happiness and all around life have been amazing. Great customer service, easy to do and at a fair price...

Jon Johnnidis
2 months ago
Experienced professionals for support, great product and excellent service. Energy levels and overall body comp positive results came quickly and remained. Highly recommend.

Thomas O'Rourke
3 months ago
Nice and easy. I decided to use both services, the testosterone and sermorelin treatments. The biggest improvement I see so far is the recovery time between workouts. I am less sore and have seemly endless energy. Only a few months in, but so far, so great

G Long
4 months ago
The team at Renew Vitality is amazing. I have worked with multiple doctors both in the UK and State Side, this group represents what I consider to be best in class. I have nothing but praise for Dr. Marshall. I am a guy on the go and I will tell you that Nick on their team takes phenomenal care of me, it's like having my own personal concierge service 24/7. My only feedback would be....Don't ever lose Nick or I will have to go wherever he does. Thanks again!
---