Testosterone Replacement Therapy Clinic in Bakersfield, CA
---
Get your drive back with our hormone replacement therapy
Bakersfield, CA
Testosterone Replacement Therapy Clinic
Address: Bakersfield, CA 93309
Clinic Hours: M-F 6:00 am - 5:00 pm
Phone: (661) 219-7710
Back to Locations
Testosterone Replacement Therapy Clinic in Bakersfield, CA
---
If you're struggling with low libido, there's a good chance that you may be suffering from low testosterone. Typically, men with Low T will usually experience decreased sexual performance from issues with diminished sex drive and erectile dysfunction, which is often caused by testosterone deficiency.
But the problems with low testosterone won't just end with being unable to perform in the bedroom. Other signs of low testosterone can include extreme fatigue, impaired cognitive abilities, and mood changes such as irritability, anxiety, and even depression. The hormone imbalance is also a common trigger for more debilitating physical complications such as joint inflammation and reduced muscle strength, which you may have experienced the last time you attempted your regular deadlift at the gym.
In a nutshell, this silent but inevitable condition can destroy your quality of life, sense of well-being, and overall health, and you won't even know it. Of course, if you're still young enough to enjoy the simple pleasures of having a clean bill of health, dealing with these issues just won't do. That's why optimizing your testosterone levels may be the best option to help restore you to your former glory.
And the best way to achieve optimized testosterone levels is to undergo male hormone replacement therapy (HRT) at the Renew Vitality Clinic in Bakersfield, CA. With HRT, one of our hormone specialists can administer hormones prescribed to compensate for the extremely low hormone levels that eventually lead to hormone deficiency.
Through this non-invasive medical treatment, you can undergo testosterone replacement therapy (TRT) to provide your body with regular testosterone treatments and balance your testosterone levels. By supplementing your body with TRT, you can increase your sexual drive, improve your cognitive thinking, reduce excess body fat, and rebuild your muscle mass and strength, allowing you to once again reclaim your virility.
Balancing your testosterone levels can be an easy enough process when you have experienced hormone specialists to guide you through the journey. So don't wait to regain control of your life. Contact the Renew Vitality Clinic in Bakersfield, California, at (661) 219-7710, and consult with one of our specialists about available treatment options to begin working towards improving your health and wellness so you can once again start living to your full potential.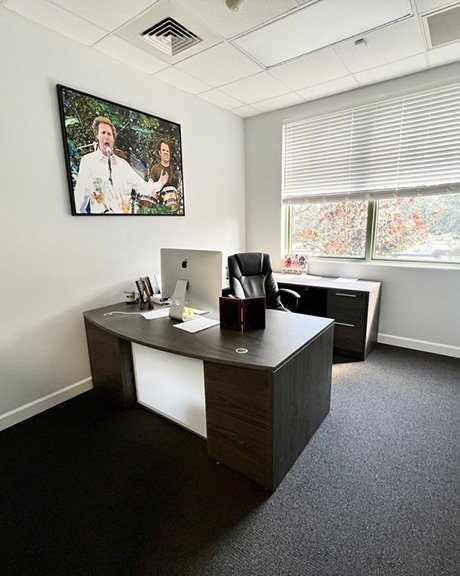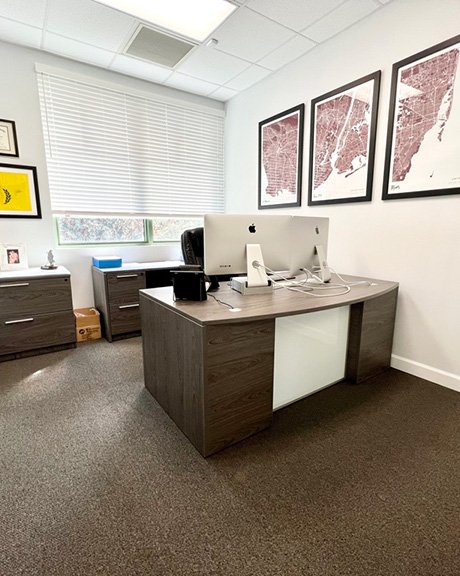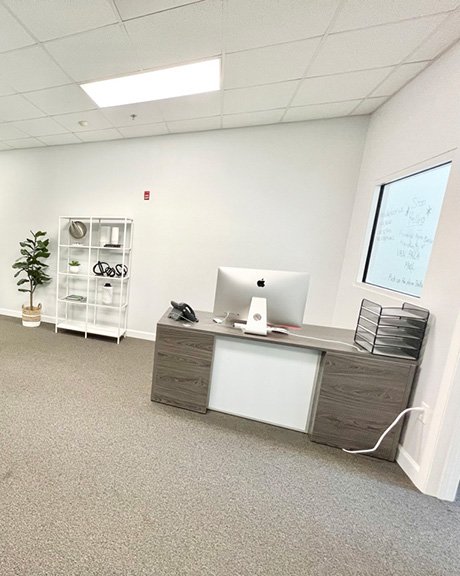 Welcome to Renew Vitality
---
How Much is the Cost of Testosterone Replacement Therapy in Bakersfield, CA?
Typically, the cost of testosterone replacement therapy is based on the type of medication, the prescribed dosage level, and the time required for the treatment to produce results. Since every patient has a distinct physiology that may respond to treatment differently and require special accommodations or certain types of therapy, the average price for your treatment will usually vary depending on the nature of each case. In order for our staff to provide you with an accurate estimate of what you may be paying for your individualized plan, they will first need to determine the source of your hormone-related issues. Therefore, you must schedule an initial consultation with one of our specialists at the Renew Vitality Clinic in Bakersfield, CA, to get the process started.
During your first visit with a Renew Vitality physician, you will receive a physical evaluation, which will include blood work and testosterone testing to confirm whether or not your symptoms are being caused by Low T. Your assigned physician will also review past medical records to make themselves familiar with important aspects of your medical history–such as allergies, pre-existing conditions, etc.–to get a more in-depth understanding about how your body may respond to certain medications. If it turns out that your ailments are indeed related to low testosterone, your physician will then study your test results to determine what may be causing your T levels to decline. Once our specialist has diagnosed the cause of your testosterone deficiency, they will customize a treatment plan to address your low testosterone based on your medical history, physical evaluation, and any personal preferences you may require for your TRT therapy.
Along with the customized plan, you will also receive an invoice detailing the estimated costs of your personalized treatment. Since health insurance does not cover the costs of hormone replacement therapy, we will then discuss your available payment options, so you can start planning your budget to cover the costs of your HRT.
How Do I Find A Men's Health Clinic Near Me?
Finding a men's health clinic near your home is always easy as long as you have Google. Simply type the keywords "men's hormone therapy near me" into the search engine, and Google will provide several search results for various HRT clinics around your area. You can also type "Renew "Vitality," along with your city and state, to find a nearby Renew Vitality facility in your locale.
At Renew Vitality, we strive to provide elite hormone replacement therapy to males with low testosterone. Our amazing hormone specialists work to provide up-to-date medical care and effective hormone treatments to help men alleviate the symptoms associated with testosterone deficiency. Utilizing a holistic approach to HRT, we integrate customized fitness and diet plans with personalized medicated recommendations to assist you in transitioning to a healthier lifestyle that can optimize your testosterone levels and help improve your overall health. Schedule an appointment with one of our physicians to learn more about our treatment options and get started on rebuilding your quality of life today.
What Treatment Benefits Can I Expect From The Renew Vitality Clinic in Bakersfield, CA?
Personalized Treatment
Although many males struggle with hormone-related medical conditions, there are several kinds of hormone imbalances that affect each man differently. For the staff at the Renew Vitality Clinic in Bakersfield, CA, to accurately provide you with the appropriate treatment for your unique hormone requirements, we take our time to thoroughly assess your symptoms and study your medical history to create the best therapy plan to match your specific needs. To that end, we offer various hormone treatments--such as HGH therapy, testosterone replacement, Phentermine, and Trimix injections--to ensure that we can address your distinct hormone-related issues, whether it's growth hormone deficiency, low testosterone, excess weight gain, or sexual dysfunction.
From our years of experience in hormone replacement therapy, we have noticed that HRT works more effectively when combined with good dieting and regular exercise. However, we also understand that each man may have difficulty adjusting to a healthier lifestyle, especially as they struggle with Low T symptoms. To help every patient make this transition at their own pace comfortably, our wellness experts will also ask about your current physical capabilities and dietary habits to create a personalized dietary and fitness regimen that you can gradually integrate into your daily routine to help maximize the effects of your prescribed treatment.
Convenient Locations
Of course, we know that it can be somewhat challenging to meet with physicians when you have a limited amount of time to fit work, household responsibilities, and other important aspects of your life into your everyday schedule. To make things more convenient for you, the Renew Vitality Clinic in Bakersfield, CA, typically remains open until 8 pm Monday-Thursday, so you can schedule a timeframe that allows you to visit our office after you've taken care of everything else.
We also know that it can be tough when there's only one Low T clinic where you can schedule your appointments. So, we've made it our mission to provide you with a way to meet with one of our physicians and receive treatment, even if you can't find accessible men's hormone therapy near your home. That's why Renew Vitality has 15 offices in various locations around California to make it easier to find a hormone specialist near your area, no matter where you are in the state.
In addition, once you join Renew Vitality, your case will be entered into our nationwide database, allowing you access to over 90 locations across the United States. This also makes receiving treatment more convenient if you need to travel out of town for business or move to another state. Once you leave California, we can refer you to the nearest Renew Vitality facility in your vicinity to help you move forward with your therapy, whether you're on the road or after you've settled down in a new area.
Experienced Team of Professionals
When undergoing a treatment that requires careful monitoring and possible adjustments, such as HRT, it is best to have experienced medical professionals who can effectively guide you through the process. At the Renew Vitality Clinic in Bakersfield, CA, we make sure to employ seasoned specialists that have had years of experience administering hormone treatments to men with low testosterone. From our physicians to nurse practitioners, each member of our staff has worked with regenerative medicine for decades, providing them with valuable expertise in dealing with various cases of hormone imbalance. With their guidance, you can feel comfortable that the treatment plan they prescribe can help correct your hormone imbalance and alleviate your issues with testosterone deficiency. And to ensure that you always have expert assistance at your fingertips even when you're not visiting our offices, our friendly and knowledgeable response team is just a phone call away and can always provide answers to your questions or concerns in a timely fashion.
---
Anthony Parasole
3 days ago
It's been a great experience working with Dr. Marshall and Josh and the Renew team. I wasn't feeling well and did research for treating my low testosterone the team walked me thru the process of bloodwork and doctor visit within a few days the process was complete and started treating my prescription I feel much better and they've been really great with answering any question throughout the process!

Tj Campion
week ago
I have been so happy with this company. The results in my fitness, happiness and all around life have been amazing. Great customer service, easy to do and at a fair price...

Jon Johnnidis
2 months ago
Experienced professionals for support, great product and excellent service. Energy levels and overall body comp positive results came quickly and remained. Highly recommend.

Thomas O'Rourke
3 months ago
Nice and easy. I decided to use both services, the testosterone and sermorelin treatments. The biggest improvement I see so far is the recovery time between workouts. I am less sore and have seemly endless energy. Only a few months in, but so far, so great

G Long
4 months ago
The team at Renew Vitality is amazing. I have worked with multiple doctors both in the UK and State Side, this group represents what I consider to be best in class. I have nothing but praise for Dr. Marshall. I am a guy on the go and I will tell you that Nick on their team takes phenomenal care of me, it's like having my own personal concierge service 24/7. My only feedback would be....Don't ever lose Nick or I will have to go wherever he does. Thanks again!